Last Updated on June 20, 2021 by Ava
I've taken an unplanned hiatus from The Candid Cashflow Podcast for a couple weeks in order to present this information to you.
As my listening audience knows, I work as a Virtual Assistant for the best clients on the planet. However, it has always been my goal to be able to move away from the service realm and really work for myself completely.
I recently partnered with one of my clients to bring you a new, fresh course on Social Media. This course is geared toward authors and self-publishers, but the information therein can be used for any industry.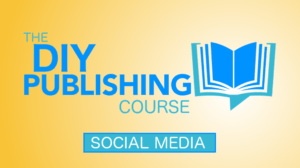 The purpose of this post is not just to promote my new course, but I really want to dive into the story behind it.
The Un-Guru
I'm not here to sell you stuff and line my pockets with your hard-earned money.
Week after week, I bring you a podcast PACKED with information about how you can unharness yourself from the rat race, find financial freedom, and end your struggle.
I spent YEARS in jobs that didn't fulfill me with bosses who had little regard for my life outside of work. It was nothing for them to call me in for an extra shift or ask me to work 2 to 4 hours over my shift sometimes multiple times a week. Every time I had to work extra ate into the time I had to build my business so that I could ultimately quit my "real job".
That is an extremely frustrating and soul-sucking place to reside.
So, I'm not some guru trying to sell you my latest gimmick. I share free information with you every week. I'm here to offer you a comprehensive solution to Social Media for your business. This course is not too long and the information is actionable. You can take it and run with it…to the moon if you wish.
Long Tales of Struggle and Woe
I think all of us probably have a story similar to mine. In these times, getting the basics in life seems harder than it's ever been. In recent decades, the American Middle Class has experienced increasing hardships just to live an average life. I'm far from any sort of expert on the economy or state of our society, but the struggle is palpable.
I found Internet Marketing back in 2006 when I was between jobs. I'd always wanted to be in business for myself, but as an artist was finding very little opportunity to make that happen.
I worked mostly jobs that were dead ends full of dismal days where my only goal was to make it to my next day off. Maybe if I savored those off days a bit more, they would seemingly last longer.
It was existing. I was merely surviving.
Have you been there? Most of us have.
So, when I found Internet Marketing, I spent hours and hours perusing Digital Point forums soaking it all in. I could write. There was no doubt in my mind that I could make money online.
I did, shortly thereafter. I made my first money online writing SEO articles for a few bucks. Very little of my early work remains online, but you can find it if you look around hard enough.
Holy crap, though, in order to make any sort of living, I would have to write a zillion articles, and would be just as burnt out as I was working for "the man".
I kept it as a side gig and I did eventually find better-paying options.
Still, on the forum, I was seeing a lot of claims of these marketers pulling in some serious money. Man, I sure wanted that, and if content truly was king like they were saying, it would be mine because I could write!
I'm not the most business-savvy person on the planet. I'll be the first to admit that. Just like with anything else, some people have a talent for business, some don't…and some learn.
My learning has taken over a decade.
Friend, I have tried it all.
I'm still trying things.
I will be trying things until I die.
I have an insatiable WHY that has nothing to do with riches and everything to do with helping others. Sure, having things is nice, but giving things is even better!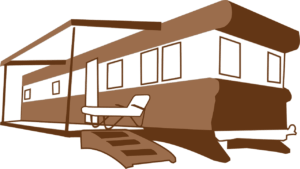 I have elderly parents who have never owned a home that wasn't on wheels.
I live in a predominantly black and Hispanic neighborhood surrounded by needs.
In my area, kids go to school hungry.
Homeless people line the streets with their cardboard signs.
People are rotting away in jails and prisons for non-violent crimes.
I asked God…I pleaded with Him to tell me my purpose on this planet from the throes of depression. The answer finally came…whispered as is His way…"Help everyone that you can for however long you can with whatever you can."
Everywhere you look, there's a sob story and a piece of humanity that we've let down. My work will never be done.
Focus is Nearly Everything
Why has it taken me so long?
At 15, I found out that I could draw. I mean I dabbled before that, but that was the first time I impressed myself. I was set…for life. I'd do art.
I could and still can draw ANYTHING I can see. I can draw people and hard stuff like hands. I can reproduce any character, logo, or just whatever you can imagine.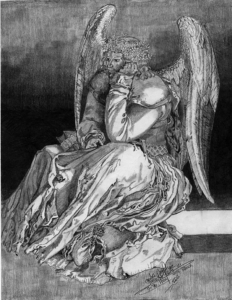 My problem was and has always been that I don't draw well from my head. I can't just imagine up cool stuff. I'm also kind of a wreck with digital art. I've had applications and digitizer tablets galore, but suffered the disconnect of drawing down here and seeing it up there on the screen. Not to mention, finding the right settings, brushes, and all that other stuff to achieve the effect I'm going for was difficult.
A hundred small problems became an insurmountable hurdle for me.
I had no clue where to focus to find my groove.
All of my tries were gigantic failures.
For the better part of 20 years, I tried and tried and tried to figure out how I could use my talent to earn a living. I had no mentor to speak of and have spent so much time in a state of utter directionlessness.
I was diagnosed with Attention Deficit Disorder at age 10, and I attribute my lack of focus to that fact.
However, I also have something else…and that has been my absolute rock…I have an insatiable desire to NEVER GIVE UP. I just can't. Sure, I get tired and sometimes I want to throw in the towel, but I always find some little pocket of motivation to step forward out of the depths.
Once I found Internet Marketing and realized what was possible, there was no doubt in my mind that it could be possible for me if I just put all the right pieces together. So, that's what I've been doing for the past 13 years.
In the last year, so many parts have fallen into place.
You looking at one. You are witnessing it.
It's Not For Everyone
Why am I writing this long, drawn-out post just to present a stupid course?
I want to relate to you.
If none of this plucks your heartstrings…if you can't resonate with it, then my course probably isn't for you and that's okay!
I realize these are all first-world problems and there are many people out there who have it much worse than I.
Let's Check Out the Course!
You get 1.5 hours of video content and 88 pages of PDFs to supplement what you learn. You know, so you don't have to try to find something in the video every time you need a little recap.
I haven't seen this taught anywhere else. Of course, I've not taken every course or read every piece of content available on the topic. My point is that I didn't learn this from someone else. This is the result of my own testing over the last 4 years.
What you'll learn:
How to create and optimize a Facebook Fan Page
How to create and optimize your Twitter account
What the heck to post to these that won't eat up all your valuable time
How to automate 80% of your posts so you can focus on creating content for your brand
How to build a following
Some of the content is basic for beginners, and some of it is for anyone looking to improve their experience and learn how to market their products and services.
Here's the table of contents:
Introduction
A little text and a 3-minute video. You can actually preview this section without paying.
Facebook Fan Page
A little text, a video, and a PDF that recaps the video with detailed instructions and screenshots.
Twitter Domination
A little text, a video, and a PDF.
Social Media Automation
A little text, a video, and a PDF.
Bonus Videos and PDFs
You know me…I love to pack in a bonus!
You get:
A video on creating graphics with Canva.
A PDF on creating book covers with Canva.
A video on how to find great content to post to your Social Media accounts.
My Twitter Domination ebook.
A PDF of more than 100 author and self-publisher hashtags.
The Course That Keeps On Giving
This is unprecedented…I've set up TWO payment options:
You can get lifetime access for $99.97 to everything forever.
You can subscribe for $10.00 per month and get access to everything for as long as you are subscribed.
Now, you might be wondering why you'd subscribe for the long term…well, because this course is not done. I'll be adding content over time.
The initial offering shows you how to get established on Facebook and Twitter which is just a starting point. That's where everyone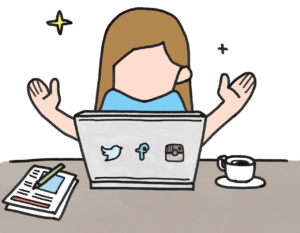 should be even if they never intend to expand their Social Media presence.
Launching in early 2019, I will be adding courses on Pinterest, Quora, and Instagram. These are the big traffic and revenue drivers for many online businesses.
Whether you choose the one-time payment or the subscription, you will automatically have access to this future content.
Sound Good? But Wait…There's More!
No, no…not upsells and funnels and all that garbage. Don't you hate that stuff? NO WEBINARS either! Ugh!
This course lives under the umbrella of the DIY Publishing Course from Dale L. Roberts.
Dale has created the most up-to-date and top-notch course on self-publishing available today. So if you've been through his course and you're ready to move into the marketing phase of your self-publishing business, I have your next stop.
If you haven't taken Dale's course, then I highly, highly recommend it.
I don't recommend it because I'm promoting it or because I've created a course to compliment it. Dale creates the best content available on self-publishing. He lives and breathes self-publishing because he is passionate about literature. He's not some guru in publishing just to make a quick buck with ghostwriters and Virtual Assistants.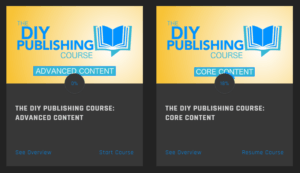 That really resonated with me as someone who writes all of her own books. If it resonates with you as well, then I urge you to get connected with Dale. If you're not up for investing in his course at this time (or mine for that matter), get a taste of what's inside through Dale's YouTube channel and his FREE Facebook group on Self-Publishing books.
You will not be sorry!
Dale has built one of the most amazing communities online that I've ever been a part of, and I've been in a lot! In 13 years, I've gone from forum to forum to Facebook Group to group. I've seen the drama and the catty mess that can happen in those places, and you won't find any of that in Dale's group.
You also won't find him constantly trying to sell you things either! What you will find is an amazing community of like-minded people willing to help you whether you're completely new or a seasoned writer/publisher.
Every week, Dale is involved. Group members are able to share links to what they're working on in a dedicated thread each week. A group member is also highlighted each Friday.
Dale's content is highly worth your investment whether that be time, money, or both.
Find Your Best Life
You've landed here and everything happens for a reason. If you're looking to supplement your income and/or find financial freedom, Dale and I will teach you how.
And it's not just us…with us comes a community more than 1000 strong of people doing the same thing producing their own content.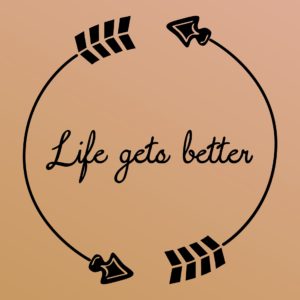 There's Dale's wife Kelli of KelliPublish who is absolutely dominating the print on demand market. If you've listened to The Candid Cashflow Podcast for any length of time, then you've heard my interview with Kelli.
There's Keith Wheeler! He focuses on self-publishing on a part-time basis in addition to his day job and produces some of the best tutorials I've seen!
There's Em Louise Fairley who is super helpful in the Facebook group and works with clients to help them self-publish their books.
There's Kevin Maguire who shares aspects of his own self-publishing journey on a regular basis from the frozen tundra of Ukraine.
There's Anne Manera, a bombshell of an action taker who does awesome things in art and all things coloring books!
There Omanah Bultman who is just starting out. She's a mom, a wife, a student, and gets the most done of anyone I've ever seen! She's also trying to relieve her husband who is the sole bread-winner working 50 to 70 hours a week to provide for his family.
So, I urge you to connect and get involved.
We don't push numbers, we don't push products, our main goal is helping you find your way to your best life!
Other Links – Now is the time to Connect With Me!
Free Cashflow Nation Facebook Group – https://www.facebook.com/groups/cashflownation/
Twitter – https://twitter.com/CandidCashflow/
Instagram – https://www.instagram.com/candidcashflow/
Check out the insane growth on my Pinterest account since my episode just a few weeks ago – https://www.pinterest.com/candidcashflow/boards/