How Can I Help?
These are the two things most people want to know:
About Ava
Hi, I'm Ava. Welcome to my website. This is my personal invitation to have a look around.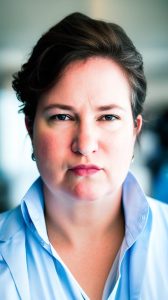 I don't want to take up too much of your time, as I know it's valuable.
I help independent authors and publishers build their platforms and publish their work.
I specialize in self-publishing, book formatting, email marketing, and consulting on all aspects of online business. My strengths mostly revolve around writing and technical knowledge. I draw from my decade + of experience in this industry.
Find out if you and I would be a good fit to work together by exploring my site.
I'm here if you want to ask me anything or just say hi. I look forward to connecting with you.
What Clients Are Saying About Ava...
Thank you very much Ava for also formatting my second book now. As usual, working with you was a pleasure! I appreciate you being friendly, reliable, prompt and very professional. I'm looking forward to working with you again!
All the best from Germany.
I am new to publishing and did know where to turn so I went with a "large" publishing company out of NYC. (radio ads) They charged an arm and a leg for their services and all I got was a published book. I did not even have control of the book. They set the price and I could only send them keyword phrases once a quarter. They did zero promoting and I did not where to begin with that important element. The finished book was riddled with mistakes. Very poor editing.
Then I heard about Ava. (thanks DR) I have 5 more books I want to be published and now I won't have to make the same mistake twice.
She has finished my second book and it is recently been released. She even found a way to get my first book away from NYC and now has it up and running. (properly edited of course) She built my website, my twitter account, my weekly blog, and they are all tied together. I'm 63 and would have never figured all that out.
I'm now a published author for one reason, Ava! (and as a comparison, she only charges a pinky toe)
If you have a manuscript or need a website built, better call AVA!
Powerful! Rare! Most people are stuck and you provide candid information to improve their cash flow…
You are the antidote to "buying useless knowledge" to achieve goals. You go to the essence of what is needed to do things.
You're an action taker. That's a powerful statement. You break things down and remove any complexity which hampers understanding and action. That's a great skill.
When I read your posts and listened to your videos, this is why I was attracted to your information. You break things down and find the "path of least resistance." I think this is what you might want to emphasize to your audience on your platforms. You can help them breakthrough and find a way to do anything with minimal to no resources. All they need to do is ask the "right" questions and access the best solutions. Your books, site, and platform connect them to candid resources to achieve cashflow. I get it now.
As someone who wasn't quite sure what you were doing, I felt uplifted and inspired to take in your offerings.
Writing is difficult enough but trying to publish can be exasperating.  Trying to meet the specifications for your work being acceptable for publishing is an unnecessary endurance test.  Ava made all that seem easy because of her extensive knowledge of what form meets publishing standards. As an author, you will not find a more helpful resource than Ava. Many thanks!
My biggest stress in self-publishing used to be the technical side of things. How do I build a web site? How can I make referral links? Who will format my books for publication?
Now if I run into a hurdle, big or small, or just the need to seamlessly integrate all the facets of the indie publishing world, Ava is my technical pro! She is experienced and professional. I am exceptionally pleased with the quality of her work, and I'm sure you will be too!
Over the past few years, my business was growing at a rate that I couldn't keep up with the hectic demand of scaling. Naturally, I looked everywhere for ideal candidates to fill an assistant role yet all I found were inexperienced rookies I had to train for menial tasks. I was running out of time, money, and patience when a close friend recommended Ava Fails.
All I needed was proof that Ava could get to work without me:
•Micromanaging
•Training
•Worrying about her completing the tasks properly
•Billing me only for the work completed
Within one month of working with Ava, I became hooked for life. Ava Fails epitomizes the consummate professional. From her detailed reporting to precise billing to unique skill sets, Ava is the Swiss Army Knife for any business pro wanting to level-up their efforts.
Most notably, Ava helped with website development with WordPress, site SEO, email list building and management, and a bevy of other tasks in the self-publishing realm. Anyone who's serious about growing their business needs to have someone like Ava in their lives. The investment is reasonable, and the return is exponential.