Last Updated on July 1, 2023 by Ava
Hey there, I'm Ava! It's a pleasure to meet you.
Since 2006, I've been navigating the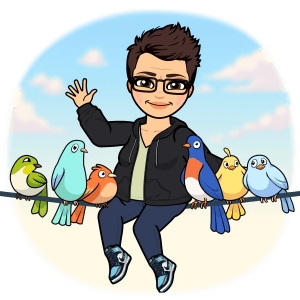 exciting world of online work, immersing myself in its possibilities both part-time and full-time.
Trust me when I say, the Internet is an absolute game-changer. It grants us all the tools we need to build our own businesses from scratch.
Now, let me take you on a little journey through my online ventures.
Picture this: a passionate individual exploring the endless oblivion, armed with nothing but determination and a knack for learning. That's me!
While my background lies in graphic design, I quickly discovered that my true talents lay elsewhere. It all began with writing articles back in 2006, paving the way for a career that I could have never imagined.
I still remember that pivotal moment when I secured a job as a technical writer for a prominent equipment rental company based in Las Vegas.
It was a monumental step because, for the first time, my official job title included the word "writer." That's when I knew—I had found my calling.
Ever since then, I've been on an incredible writing journey, crafting tons of online content, blogs, and books for both myself and others.
The best part?
I'm entirely self-taught.
This means that along the way, I've stumbled upon countless opportunities that may have cost me time, but rarely money. I've learned to build my business with resourcefulness and resilience.
Since 2014, my focus has centered around assisting independent authors in publishing their books on Amazon and various platforms.
It has been an absolute privilege to work with over 30 talented authors and self-publishers, helping them realize their dreams of sharing their words with the world and turning their passion into profit.
Now, here's the part where I struggle a bit—selling myself.
But guess what?
This website you're visiting right now is my attempt at doing just that.
Deep down, my ultimate goal is to see you succeed online. I genuinely want to help you thrive, and I'm eager to discuss how I can support your journey.
Don't hesitate to reach out to me so we can have a chat!
If you're curious to know more about me, I've made sure to provide you with plenty of information.
Simply hover your cursor over the "About Me" link in the navigation above. You'll find details about the work I do and how I can assist you.
If there's something specific you're looking for that isn't there, shoot me a quick email. I may just know someone who can lend a hand if I can't!
Now, let's dive into a little more about Ava, the person behind the screen.
When I'm not immersed in the online realm, you'll find me pursuing a wide range of hobbies and interests.
I've dabbled in art over the years and even studied graphic design in college. While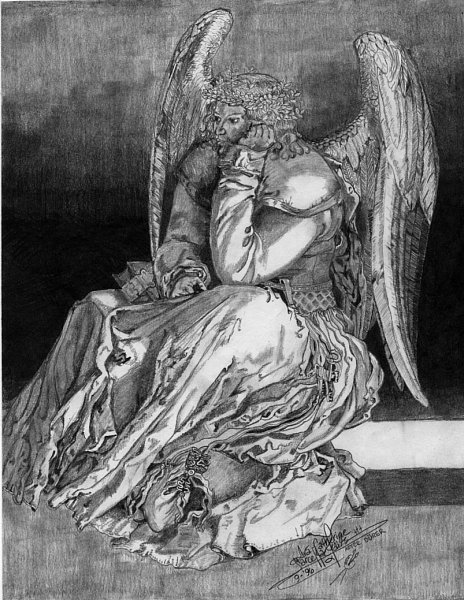 I'm pretty okay at drawing, writing has always been my true passion. It's like a necessity for my soul.
Oh, and did I mention that I'm quite crafty? I love making all sorts of things, from experimenting with my 3D printing pen and creating shrink plastic crafts to showcasing my wizardry with a hot glue gun.
Perler bead crafts? Count me in! I find immense joy in channeling my creativity into tangible creations.
I'm also an eternal learner, constantly seeking knowledge to keep up with the ever-evolving online landscape.
Recently, I've delved into reading on Kindle, discovering new avenues to expand my skills and stay up to date.
Computers hold a special place in my heart too. I'm fascinated by them and can totally picture myself building custom computers or breathing new life into old machines for resale. In fact, I've found an enjoyable and profitable hobby in modding and reselling Nintendo 3DS systems. It's a blast!
On a more personal note, let me share a few snippets of my life. My Pinterest account attracts over 2.7 million monthly views. 
I find solace in my faith. I read the Bible almost daily, drawing inspiration and guidance from its teachings.
Now, let's talk about my feline companions. I have 3 adorable cats, Bebop, Vader, and Leo. Leo holds a special place in my heart, having been my absolute source of sanity throughout the past couple of years. Their playful antics and unwavering companionship bring so much joy into my life.
Life has its ups and downs, and in late 2018, my world took an unexpected turn when my mother suffered a stroke during routine surgery. Since then, I've been dedicated to caring for her, a journey that has profoundly shaped my perspective and taught me the value of compassion and resilience. She passed away in Fall of 2021, and my Dad followed her just shy of a year later. This has been my most trying time in life.
I also want to share a glimpse into my family. I have an older brother, Bruce, who is twelve years my senior. Unfortunately, my second brother passed away just a day after he was born. These experiences have shaped me and strengthened my resolve to make the most out of every moment.
So, that's a little glimpse into my world. I hope you've enjoyed getting to know me a bit better. If you have any questions or want to explore how I can assist you in your online endeavors, don't hesitate to connect with me. I'm here to help you succeed!