Last Updated on October 2, 2021 by Ava
Last Updated: 10/2/2021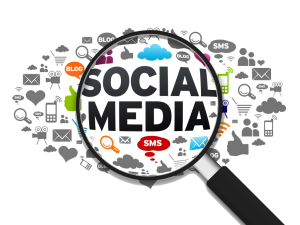 In 2014, I was hired by an established SEO firm to build, train, and staff a brand new social media marketing department. This was the exodus that brought me home to work full-time online.
I haven't looked back since, but that's not the point.
The point is…I know a little bit about social media.
Since I worked for that firm, I've gone on to manage several social campaigns for clients.
What Social Media Can Do
Some of us spend our time envisioning how the world was before social media. It seems that we've been infiltrated and overtaken by these websites and devices that create a lot of noise in our heads, right?
Think about that for a minute.
Social media has become the noise inside our heads.
Are you on social media?
Then you're in someone's head.
Have you ever considered how powerful it would be if you could send the world a text message to their phone from your business?
Social media does that!
No matter what type of business you have, it should hands-down be on social media.
With that being said, it should not be on ALL social media. That's where I come in.
Let's Get Social
There are social media platforms that are meant for native images and videos, and those that aren't. There are types of social media that work well with any business, and ones that don't.
For example, if your business doesn't create any visual content, there's no reason for you to have a business Instagram account. Sure, you could hire someone to create images with text or something for Instagram, but that's not really effective compared to marketing on the platforms that fit the content you produce better.
If you're ready to get social, head over and send me an email. Let me know what industry you're in and what your goals are. I'll reply and we can make a plan for you.
Feel free to connect and ask any questions you want to know.

Social Media Posts I've Created