Last Updated on September 28, 2022 by Ava
Hey, hey, Cashflowers! So this topic has been sitting in my "podcast episodes" list since January. If you're new around here, then you're probably trying to figure out why you should hang around. Let's cut to the chase…
What Are No Content Books?
To put it as simply as I can, no content books are blank books like journals, diaries, guestbooks, logbooks, and sketchbooks.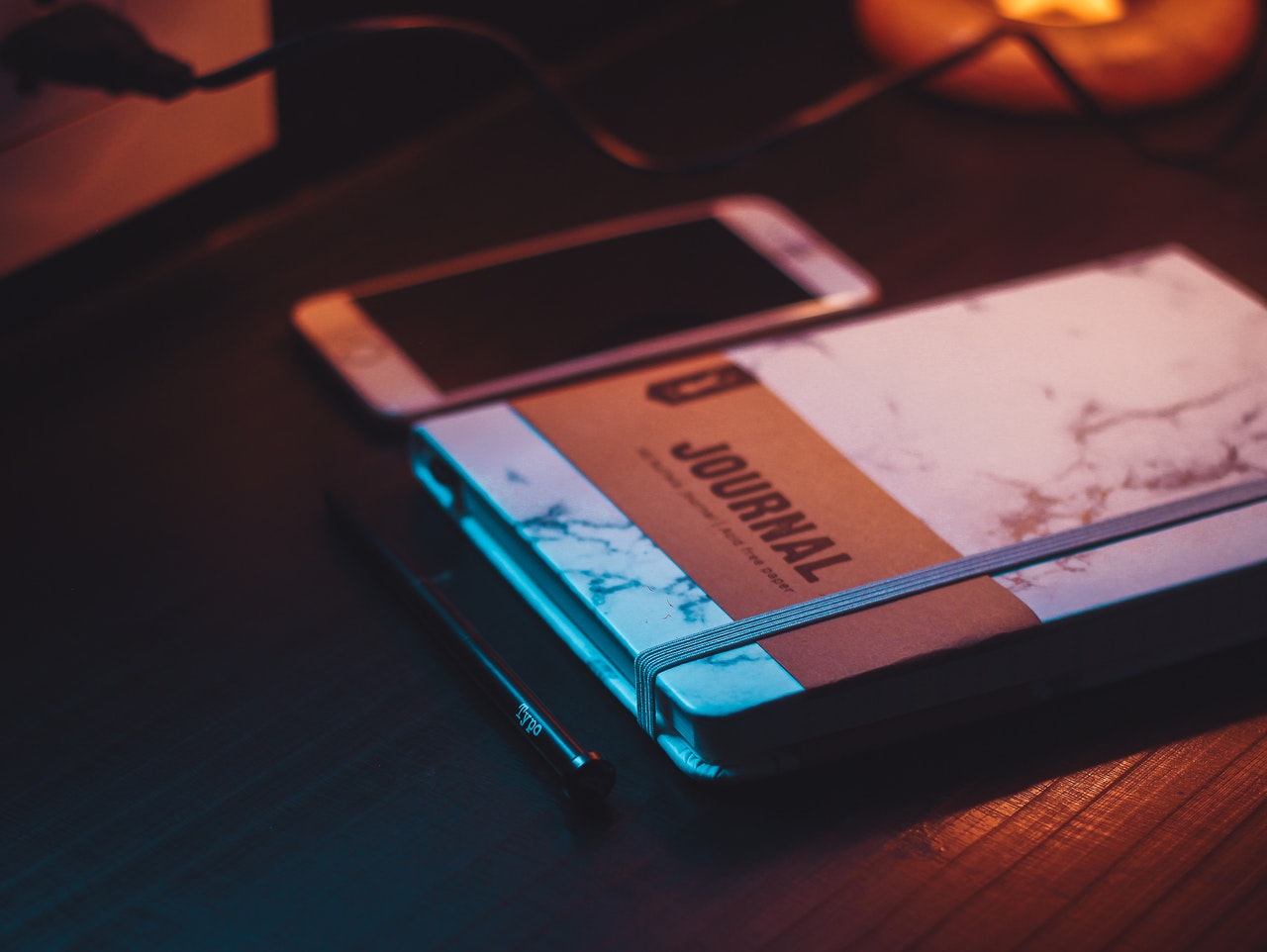 Allow me to blow your mind…
As a self-publisher or as someone who doesn't like writing, but is interested in the self publishing business model…you can create and publish no content books using CreateSpace or KDP Print. 
As a sidenote, there are many other platforms where you can publish blank books, but I will focus on these two for now.
Now, think about this…
If you're sitting there thinking that in this era of all things digital and Internet, who is sitting around writing in journals, I'm here to inform you, A LOT of people.
If you peruse any school/office supply aisle in any store from Walmart to Dollar General to the local supermarket, you will most likely find blank books. I'm not talking about composition and notebooks, I mean actual diaries and journals.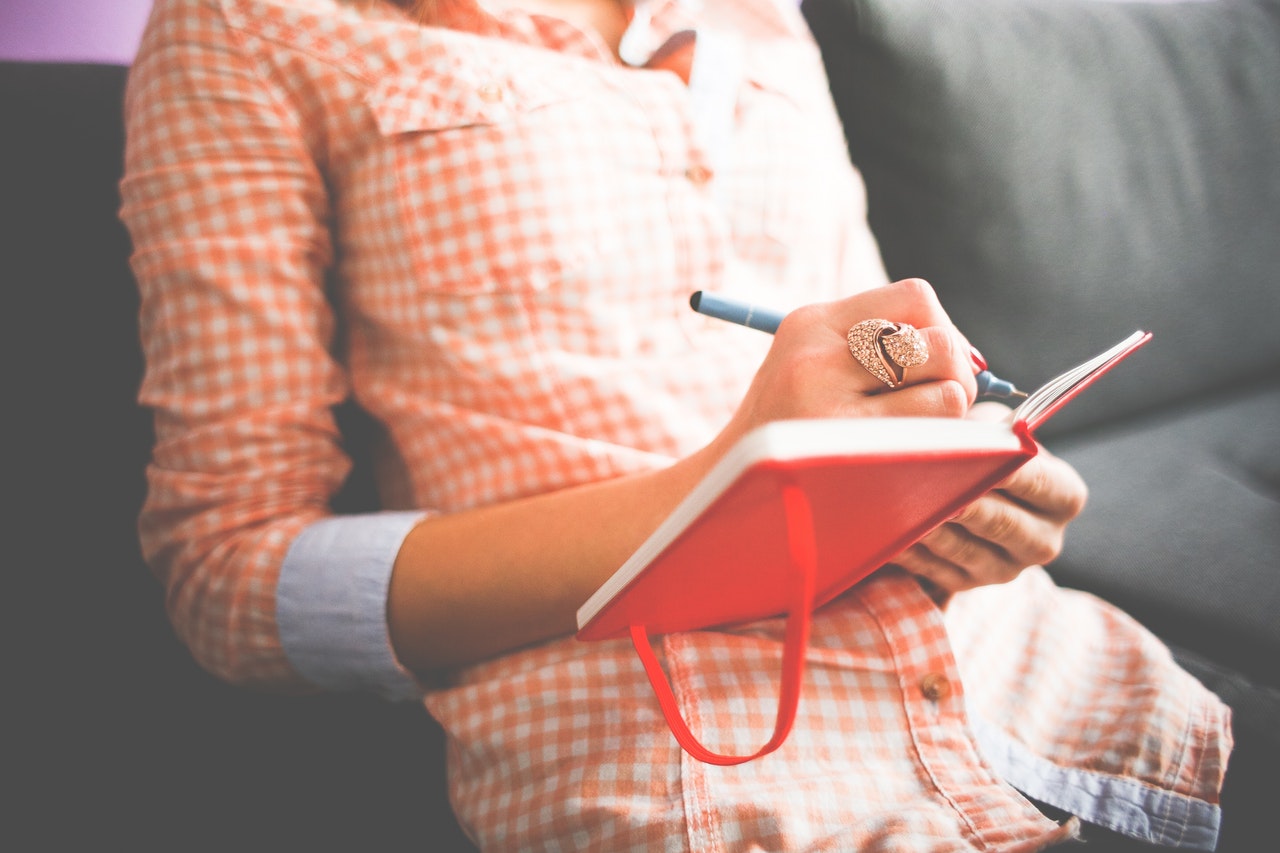 Publishing books with no content is a huge and profitable industry that you can cash in on. If you'd like to find out how stay tuned!
Diversify your income streams by learning a new skill. Find paid and free online courses through Skillshare. Invest in your business, and see the possibilities. Check out Skillshare today!
Now that we know what no content or low content books are, what do we need to know to create them!?!
How To Publish Books with No Content
As with most things you endeavor to do online, there's a skillset involved here. Here's what you need to know: 
How to use Microsoft Word
How to perform keyword research on Amazon
How to create lines and other elements in a Word document
How to create PDFs
How to create paperback book covers
If you just got REALLY overwhelmed, I completely understand. All of these skills are ones that I have picked up over the last 10 years or so. I used Word prior to that, but for really simple things like writing papers for school.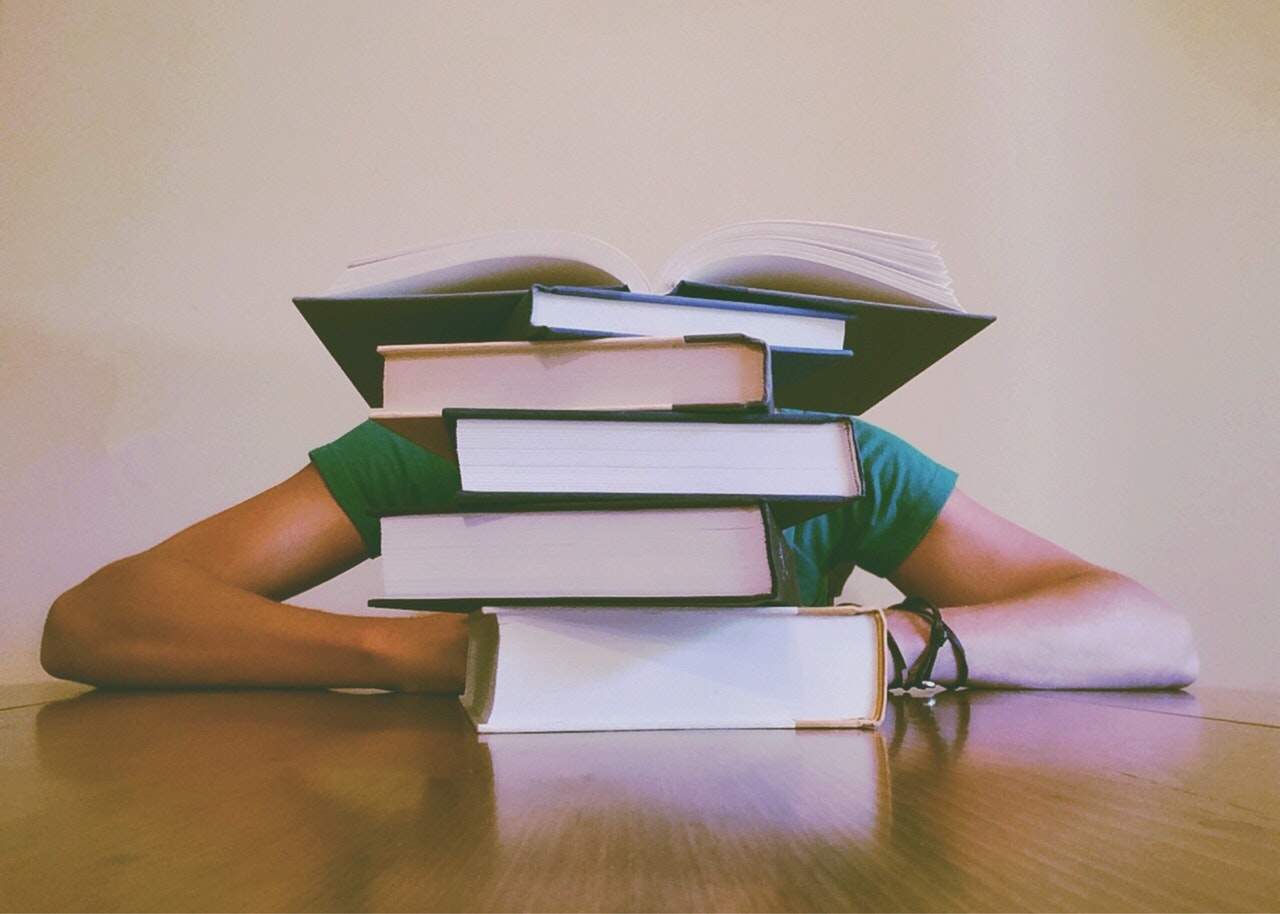 So, it's completely okay to suddenly feel the need to go in the fetal position. However, I want you to know that once you have these skills down, there is no limit to what you can create and how much money you can make.
What Kind of Books Are No Content Books?
Just in case your initial thought might have been, "Journals…pffft", let me enlighten you. No and low content books also include the following:
Sketchbooks
Blank sheet music
Baby books
Logbooks
Guestbooks
Notebooks
Composition books
and pretty much whatever your mind can conceive.
If you are really clever, you can niche down into things like comic sketchbooks or prayer journals. 
I'm going to go through each skill I listed above, and either tell you how to acquire that skill or refer you to where you can learn it. 
1. How To Use Microsoft Word
This is a pretty basic and common skill these days. I would say a lot of people probably have a working knowledge of Word. 
If you find yourself at a loss for knowing how to use Word, grab the show notes or visit the corresponding blog post for a short video at HeyYoAva.com/Episode38.
I'll be providing video links for all of these.
I understand and resonate with those of you who are financially challenged. That's usually why we want more cash flow, right? 
If you can't afford Microsoft Office, you have a few options:
Microsoft Office 365 is a monthly subscription service that gives you access to the Microsoft Office Suite. The Personal account is $6.99 per month or $69.99 per year and you get access to Word, Excel, Powerpoint, Access, OneNote, Publisher, and Outlook.
LibreOffice – This is a free office suite that is compatible with Microsoft from The Document Foundation. I used LibreOffice for several years but switched to the next option when they go too ad-centric for me.
OpenOffice – I believe OpenOffice runs on the same open-source framework as LibreOffice. It's also free and compatible with Microsoft office. 
If you need help using any of this software, YouTube is really the best resource to learn free. 
Also, worthy of note, there are many online sellers who sell templates for no content books that you can buy and use for your interiors. I would suggestion that you do something to make these templates yours if you decide to use them. Perhaps add a custom Header or Footer of some sort. 
Change it up, because there will be many, many people using these same templates. It's always best to create your own interiors if you can.
2. How To Perform Keyword Research on Amazon
There is a lot of content on the Internet on this topic. I've found the best way to perform Amazon keyword research is to use Amazon itself. 
Some relevant other free tools besides Amazon itself are: 
A video tutorial is available on the blog and via the show notes at HeyYoAva.com/Episode38. Also, learn more about Google Sheets and Google Docs used in the tutorial in Episode 25 of The Candid Cashflow Podcast.
3. How To Create Lines and Other Elements in a Word Document
You may think you know how to draw lines in Microsoft Word. I thought I did as well. Newsflash! Creating lined pages in Word doesn't include drawing them with the Line Tool or typing a bunch of Underscores.
If you don't know how to use tables to create lined pages, you're probably doing it wrong.
4. How To Create PDFs
This is probably the easiest part of the process. When you're working with publishing books with no content, you want to upload a PDF file to your self-publishing platform. 
PDF keep the elements on your page from moving around as your self-publishing platform converts your book for print.
To create a PDF, you can simply save the document you've created in your office suite software as a PDF. All of them have this capability.
5. How To Create Paperback Book Covers
This is probably the hardest part. I encourage you to consider outsourcing this process if you don't have any graphics knowledge or experience. You can find some very cost-effective cover designers on Fiverr.
As a side note, I can also create covers. I can also convert Kindle covers to paperback. Contact me if you'd like to know more.
There are many ways to go about creating a cover for your no content books. Personally, I use Photoshop, but it is a paid app with a steep learning curve.
You can create paperback covers one of these 3 ways absolutely free: 
GIMP – free photoshop alternative
KDP Print cover creator
Canva.com
Grab the show notes or visit the blog for videos detailing all three of these methods. HeyYoAva.com/Episode38.
The Downside of No Content Books
Sound too good to be true? If you're like me when you first heard of this, it seemed too easy to publish books you didn't write. Writing is usually the most time-consuming portion of the self-publishing process.
To be able to remove that element from the equation is a novel concept indeed…pun intended. 
Also, this opens up the business model of self-publishing to people who don't necessarily enjoy writing. 
Naturally there are going to be some downsides to publishing no content books as with everything available to you online.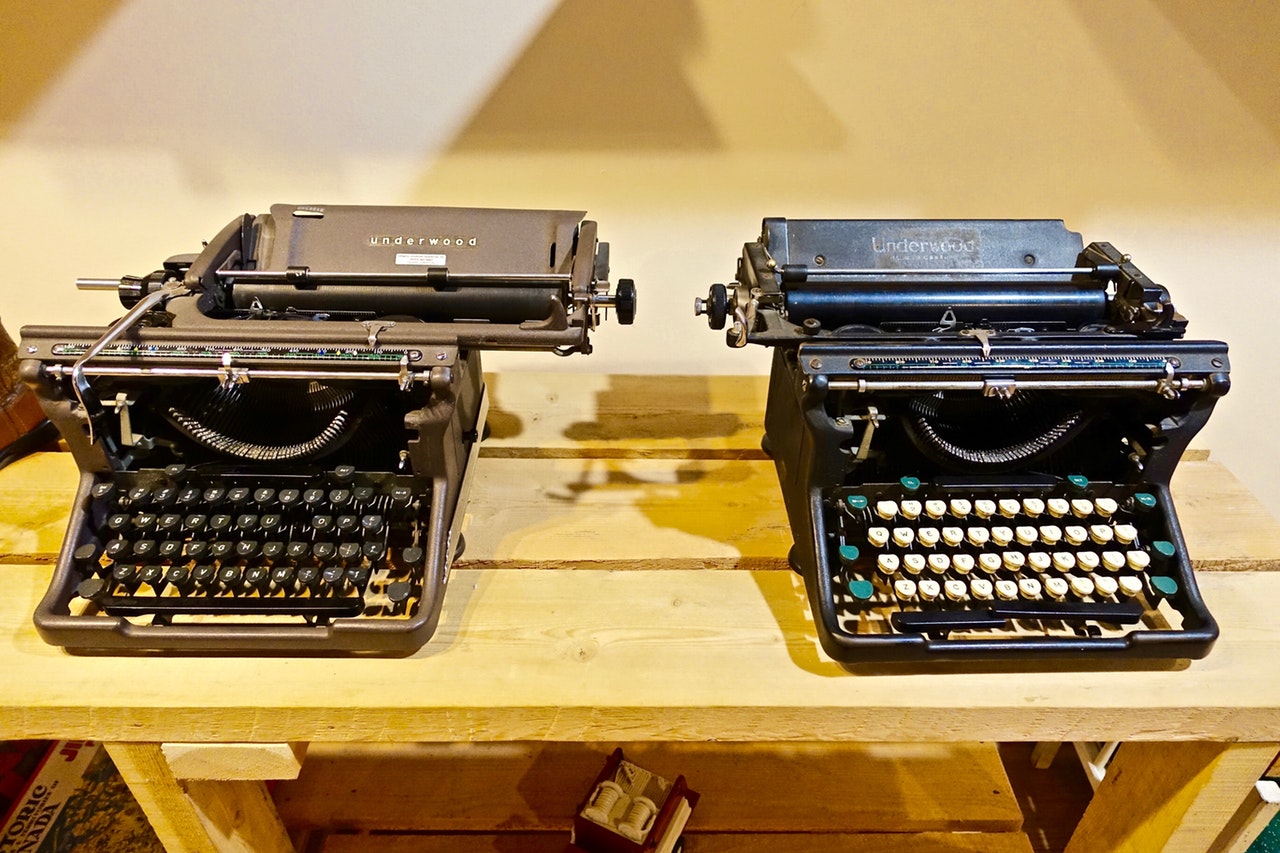 There's sort of a secondary set of skills you'll need to actually see success.
Firstly, there is a lot of competition. Since the skills you need fall under basic computer knowledge and outsourcing, it makes publishing books with no content a relatively simple and cheap business model to adopt.
The competition is fierce. You're going to have to be creative, unique, and be able to provide one-of-a-kind products to succeed. You'll also need a decent marketing plan.
Secondly, if you don't know how to market your no or low content books, then they will end up in the deep well of Amazon oblivion. You must know how to optimize your listings so your books appear in the search results.
Finally, there are a lot of rules you need to follow when self-publishing on Amazon. Don't put any nefarious tips into practice like keyword stuffing. Any method for gaming the system may temporarily increase your sales, but it also puts your publishing account in jeopardy.
In addition, I would suggest that you use your designs on other platforms. Amazon is trying to be the end-all, be-all, but they aren't yet. 
There are a number of other places you can sell journals like Zazzle or RedBubble. Keep in mind though, you can only use your cover designs. All fo the interiors on these platforms are simple lined journals.
If You Are Considering Learning How To Publish Books with No Content
If you are considering learning how to publish books with no content, there are many, many resources available to you. 
Be cautious. 
I would suggest sticking to free resources if you don't have a good handle on how to avoid being had online…and even if you do.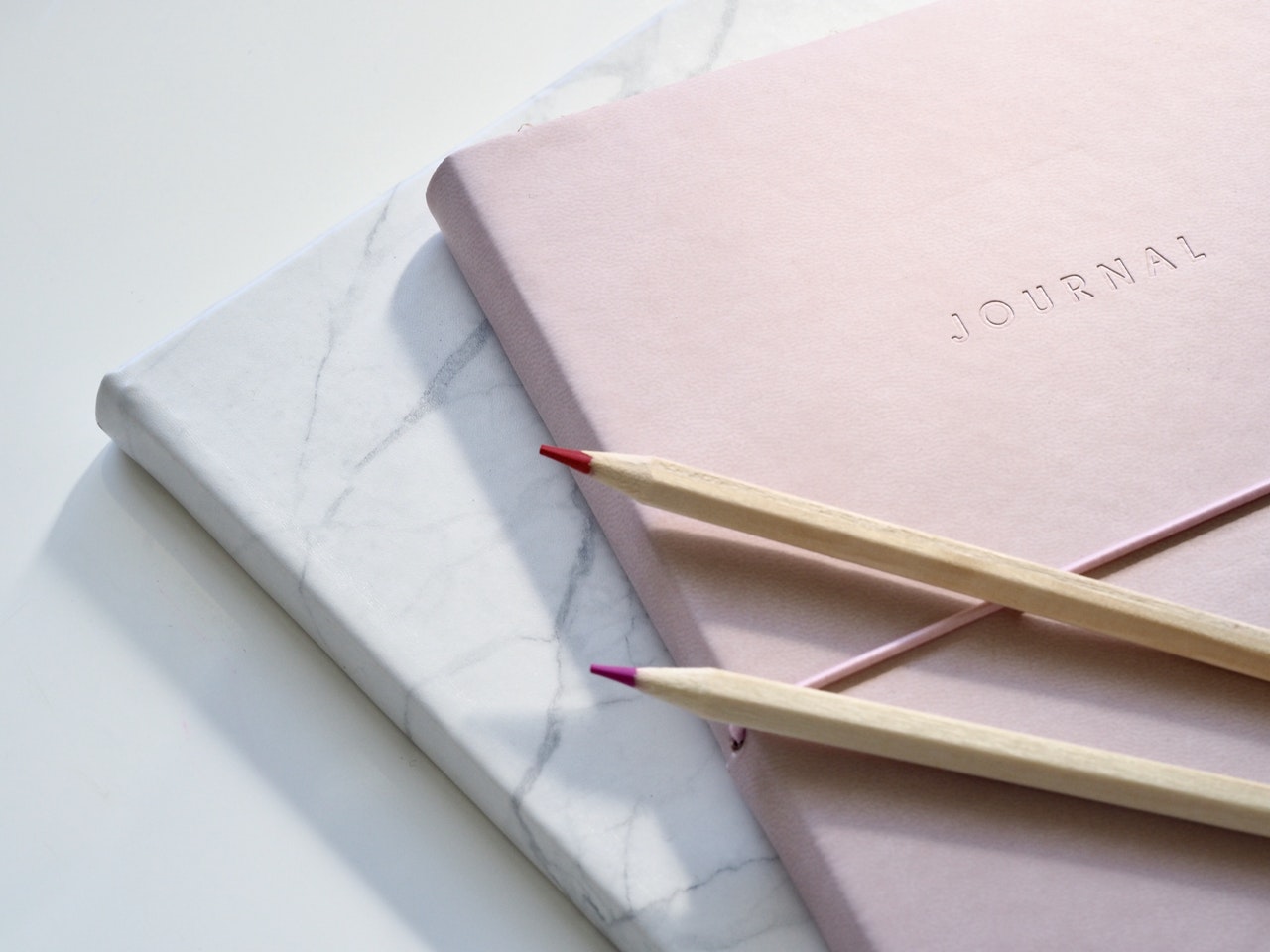 My best recommendations, all on YouTube, are the following:
These 3 channels are not only people from my own network, but they are genuinely interested in helping you make your no content books a reality.
That's a Wrap!
So, what you think about publishing no content books? I'd love to hear from you! 
If you enjoyed this episode of The Candid Cashflow Podcast, please subscribe in your favorite listening app at HeyYoAva.com/candidcashflow.
Don't forget to grab the show notes for all the links and goodies at HeyYoAva.com/Episode38.
I release a new episode each Wednesday! 
Until next time, turning your passion into cashflow!