Last Updated on September 28, 2022 by Ava


In a hurry? Grab this article in PDF format and take it with you on the go! <<< You'll also get all the links and bonuses not included in this post! 
Cashflowers! I have sure missed hanging out with you! So, my mom went into the hospital on October 10, 2018 for a simple heart valve replacement. She was only supposed to be in the hospital for a couple days, but she suffered a stroke which was the first of several complications, so I have been MIA for the last 3 weeks!
I'm so happy to be back, and I'm also pleased to report that Mom is home and doing fairly well. We are not out of the woods by any means, but we are home and that's HUGE!
You just never know when you're going to be ripped from your comfortable routine! You also don't know how much stress you can handle until something like this happens and sometimes you feel like you are definitely not handling it!
Anyhoodles, I'm so happy to be back with you this week! This episode is kind of different because it's not necessarily something I would encourage you to do on an ongoing basis as a means to make money, but it's good information to know.
In fact, I'm certain most self-publishing gurus would tell you to steer clear of what I'm about to share with you, and I actually avoided it for a long time. I'm talking about republishing public domain books. Yes, taking a book that is out of copyright and republishing it on Amazon.
If you want to know more about publishing works from the public domain, then stay tuned!
So, I recently hooked my parents up with cell phone service from Ting. Ting is a mobile provider where you only pay for what you use, and phone lines are only $6 per month! If you'd like to find out more about this revolutionary cell phone service, then visit HeyYoAva.com/Ting!
I've seen marketers who push publishing from the public domain as a money-making method, and I want to be clear that is not what this episode is about.
The things I do online are often fueled by my personal interests and passions. I think this is the way to go! Why try to make money in an industry or niche you aren't interested in? I would burn out very quickly.
I first came across the book I'm going to be talking about in 2010. I got a Kindle for Christmas and this book was free, so I downloaded it. At the time, I was working 3rd shift monitoring commercial and residential security systems. I had a lot of down time, so I actually read the book.
I'm pretty fickle when it comes to reading. If a work doesn't grab me in the first chapter, I will not be motivated to continue reading it, but this one did. I'm not usually drawn in by self-help, motivational type books, but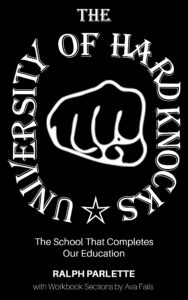 The University of Hard Knocks was different.
There is a ton of real-world wisdom in that book which was published first in 1913! I was astonished that something that old would still be applicable, but I guess the truth is that wisdom is wisdom. It doesn't matter when it was dispensed.
I actually devoted an entire podcast episode to this book not too long ago. It was Episode 37 of The Candid Cashflow Podcast. That episode was EPIC! Be sure to grab the show notes for a link at HeyYoAva.com/Episode46.
Selecting a Public Domain Work for Republishing
I've read The University of Hard Knocks about 3 times. The first time I read it was the Kindle edition. It had been adapted to digital format from the original. Once I decided to do an episode of The Candid Cashflow Podcast on that book, I bought a paperback version so that I could reread it and make notes.
Both versions were not the most reader-friendly formats. The paperback had page numbers on the INSIDE of the left pages! You can see a picture in the podcast episode I mentioned above. I knew I could do better, and more importantly, I could give this work the stellar look it deserved.
There are many versions of The University of Hard Knocks on Amazon including a few adapted from the original and some old hardbacks. I felt that I had something to offer here and an opportunity to add value to the book.
So, based on my passion for the book and my ability to produce a better product, I selected The University of Hard Knocks to publish from the public domain.
Amazon's Requirements for Publishing Public Domain Works
When I decided to do this, I researched how to publish the work on Amazon to find their requirements are pretty short and simple. In order to publish a public domain work, you must differentiate it in one or more of the following 3 ways:
Annotate it
Translate it
Illustrate it
I went with the path of least resistance and decided to annotate The University of Hard Knocks.
I want to mention here that if you're a self-publisher with the ability to translate or illustrate public domain works, then you absolutely should! By translating or illustrating the work, you are enhancing the work and expanding its reach. That's valuable! I simply added some questions and activities to the end of each chapter to transform my version of The University of Hard Knocks into a workbook. This allows readers to skip my annotations or put them to good use. Either way, I've added value to the work by formatting it properly.
The Self-Publishing Process for Public Domain Works
The self-publishing process for public domain works is pretty much the same as what you would go through to self-publish your own work except you must acknowledge the work as coming from the public domain in KDP.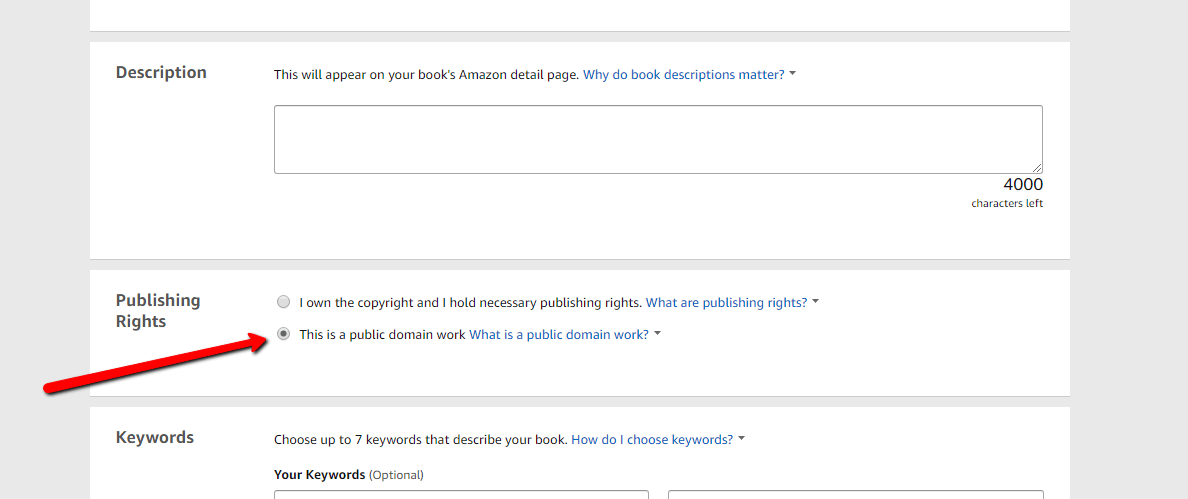 You won't be able to participate in options like KDP Select and the Lending Library because the work is in the public domain.
Once you submit the book, you will most likely be contacted by KDP to verify some information about the work you are attempting to republish. I had to provide:
The birth year of the author
The death year of the author
The print date of the First Edition
The review period was also significantly longer than usual. Normally, I'm given a 12-hour period in which my book will go live. With the public domain, it was 36 hours instead.
Once I provided the requested information, I had ZERO problems publishing the public domain work on Amazon in both ebook and paperback formats. Links will be in the show notes.
Public Domain Works on Other Platforms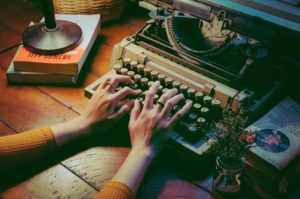 Usually, when I publish books, I start out on Amazon and take advantage of KDP Select for the first 90 days. KDP Select allows you to run a couple promotions like a 5-day free promo and countdown deal. In exchange for that, you must let Amazon have exclusivity for 90 days.
After that, I usually opt out of KDP Select and publish to other booksellers via Draft2Digital. In the case of public domain works, I'm unable to do that because Draft2Digital doesn't currently distribute books in the public domain.
If you're interested in expanding your public domain work to a wider distribution, then PublishDrive is an option. Unlike Draft2Digital, they will consider distributing public domain works and their rules for doing so are pretty much the same as Amazon's.
Be sure to grab the show notes at HeyYoAva.com/Episode46 because I'm including a ton of links to information in this episode to help you decide if publishing from the public domain is something you want to do.
Benefits of Publishing Public Domain Books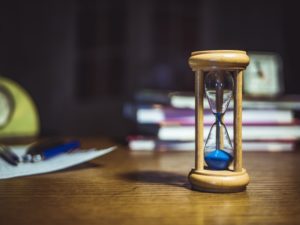 The most obvious benefit is that you didn't have to write the book. Writing books is a process that can take a lot of time and effort. When you publish works from the public domain, you are able to circumnavigate that process.
Whether you have annotated, translated, or illustrated the book in order to differentiate it, you've still put in the work. In my case with The University of Hard Knocks, I chose to annotate it. I added workbook-type sections after each chapter. The reader can skip these sections if they choose or use them.
I was able to produce what I feel is a better product, and I put in the work to do that. The direct result and benefit of that work is being able to turn a profit from it through self-publishing. However, that was not my main objective.
My main objective and benefit for publishing a public domain work was furthering the reach and quality of a book that has touched my life in a positive way.
Public domain books are classics for a reason. They enhance any bookshelf, and if you truly can add to a work in a meaningful way, then you absolutely deserve to reap the benefits of publishing from the public domain.
Problems with Publishing From the Public Domain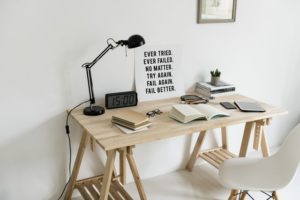 KDP is notorious for its inconsistencies, and I've seen more than one author get their account whacked for lesser offenses than dabbling with the public domain. The simple truth is that you could lose your KDP account if you get a particularly pious associate who thinks you've done something wrong.
KDP bans are irrevocable.
Yes, it's harsh, but Amazon has made a blatant decision to not waste their employee resources on arguing copyright. The bottom line is if you get a copyright complaint on your books, that book gets blocked…end of story.
If you do so repeatedly, you could get banned. I think the ban is an IP ban, so there are loopholes for creating a new account, but if Amazon finds you, they will ban you again even if you have not repeated the previous offense.
These are the risks you should understand as a self-publisher.
If you get thumped with a copyright dispute that goes to court, you could be charged with infringement like Moppet Books. They decided to create picture books for kids based on classics from Jane Austen, Ernest Hemingway, and more. They ended up with 9 counts of copyright infringement to be exact.
As I said early in this episode, publishing from the public domain has been promoted as a money-making scheme, and it's been done over and over by companies with far better marketing platforms than you or I. To go into this thinking of it as a get-rich-quick scheme is just ignorant.
Let me put it in perspective for you. When Amazon launched Kindle in 2008, they imported tens of thousands of books from the public domain to be available for free on their platform. This was one of their main marketing strategies, and it worked!
There is NOTHING new under the sun, my friends.
Also, public domain books have lower royalty percentages by default. Amazon will only give you 35% royalty, Kobo is even less at 20%, and Apple comes in at the absolute bottom with only 9%.
There's no real money in the public domain. It's already been squeezed dry. So publishing in the public domain should only be considered a passion project in reality.
That's a Wrap!
It feels amazing to be back with you! If you're publishing from the public domain or considering doing so, I'd love to hear from you. Get in touch at HeyYoAva.com/soundoff or leave a comment!
If you liked what you heard, please consider subscribing in your favorite listening app at HeyYoAva.com/candidcashflow!
Don't forget to grab yourself a copy of the show notes so you get all the links and goodies at HeyYoAva.com/Episode46.
I want to give a shout out to Scott J. Marshall II from DogDadOfficial.com! Scott was scheduled to be our guest in October, and I had to bail on him at the last minute. We'll reschedule after the first of the year, so be looking forward to that!
Thanks for listening, and a HUGE thanks to the 404 of you who downloaded episodes in October even though there was no new content for 3 weeks! You are AWESOME!
Remember, I release a new episode each Wednesday barring natural disasters and family emergencies!
Until next time, turning your passion into cashflow!