Last Updated on June 4, 2020 by Ava
What is SEO?
Search Engine Optimization. It's a set of guidelines that are supposed to help you get your site ranked in Google.
Ranked in Google?
Yes.
Google is the holy grail of search engines. You probably know this already.
If you can get your website to the front page, and even more envious, the top result on page one, you will get a lot of traffic if your keyword is decent.
Ranking in Google for highly competitive keywords such as "SEO", "HVAC", "NFL", and other popular search terms is nearly impossible unless you have unlimited income to buy your way to the top.
As a small, local business, you and I go after local search terms. For example, "SEO north carolina", "HVAC winston salem", etc.
These are considered long tail keywords, and while search volume on these words is less, it's right where we need our customers to be.
So, if you run a commercial painting business, you want to target keywords that people type into the search engines (not just Google) when they are looking for a company who does that type of work.
You would consider targeting keywords like:
commercial painting *your city*
industrial paining *your city*
*your city* commercial painting
*your city* painters
You get the idea.
Once you have your keywords, you build your website in such a way that it targets those keywords while informing potential customers about your company.
Then you build links to your website by creating other online profiles like Facebook, Twitter, Pinterest, LinkedIn, Google+, and more.
Then you build citations. Citations are listings about your business on websites where people look for information and reviews about local companies like Yelp, Foursquare, CitySearch, SuperPages, and more.
Local SEO Companies
It's a TON of work, and most companies hire an agency to do it because if you can rank well in Google, you will never have to worry about not having business.
If you run your own small local business, then you have most likely been contacted by one of these agencies. 
They include, but are not limited to:
Yext
Localedge
BrightLocal
AdviceLocal
WhiteSpark
Synup
My Experience with Local SEO Companies
I'd like to share a little of my background here. I have more than a decade of experience writing SEO content, and using on-page SEO on my own websites and those of others.
I have 3 years experience with off-page SEO, local SEO, and link building. I'm in the Top 10% for SEO on Upwork.
I worked for a short time building citations for an established SEO firm that pulls in upwards of 7 figures a year doing SEO for local clients.
I have clients who have hired the above companies to help them promote their small local businesses.
Local SEO Company Pricing
What you will find with nearly all of these agencies is that they charge an arm and a leg for their services.
You can expect to pay well into the triple digits monthly for some while others seem a bit more reasonable only charging $30 to $50 per month.
Still, some of them charge on a yearly basis and you can expect to pay around $300 to $600 per year for their services.
Doing this type of work is tedious.
You will get your money's worth in most cases early on if you hire a local SEO company.
This is the time they are actively working on your citations.
The bad news is they seldom ever touch them again, but they still continue to charge you.
In fact there are a ton of problems with these local SEO agencies. Let's check them out.
The Problems with Local SEO Companies
SEO is not a set it and forget it thing, but most local marketing companies do just this. When you hire them, they go in and create a gazillion listings for your business and call it done. Two years later, you find out you're still paying them money, but they haven't done anymore work.
They hold your accounts for ransom. So you've paid a company $$$ to build some online assets for your business, who has control of those accounts? If you stop paying, who gets the accounts? If you decide to hire a different company, who retains your previously created citations? *ding ding* NOT YOU!Your local SEO company should provide you with information including log in credentials for every property they create for your business. That's what you're paying them for! These are YOUR business assets, not theirs.
Quality is better than quantity. Some local seo agencies will list your business on hundreds of websites. I've seen citations built on obscure news blogs or state/city websites just because they had a high pagerank or something ridiculous like that.Why would your local business in Birmingham, Alabama need to be listed on a Fairbanks, Alaska blog? It makes no sense.You don't need to have your business on HUNDREDS of sites.

You want your business to be listed on the most popular sites along with a nice mix of local business directories in your area. If there are specialty directories dealing with your industry, you'd also want to build links from those.

They build links on FREE sites. For the most part, these companies build out links for you on websites you could create accounts on yourself totally FREE.There is absolutely NOTHING wrong with this. The problem is they are charging you $$$ for their service, and I personally would expect some value for that money.
They hope you are clueless. That's right, your local SEO company hopes you have no clue what they are talking about. That's why they can do the work once, and then sit back and collect your money because you have no idea what they are supposed to be doing and if they are doing anything or not.

This really burns me up. I hate to see small, local businesses getting ripped off.

They don't deliver consistently. I checked into an account for a client. I won't mention which one, but it is listed above.His plan was for 20 listings.The company listed 19 active. They couldn't do one of the ones included because it was previously claimed either by the business itself or another SEO company.

When I audited his account, only 15 of the listings were active. The other 4 redirected back to the SEO company website.

I could filter the analytics in his Dashboard to view All Time and I could see there was NO activity on the accounts from the company since he started with them. They built his citations and that was it…for triple digits per year.

In my humble opinion…

–  If one of the listings wasn't available, it should have been replaced by another one. He paid for TWENTY listings.

–  For the amount being paid, this company should have checked his listings once a month to ensure they were active.

As per usual, he had no access to the accounts themselves. The SEO company controlled everything.

**UPDATE** This client receive a full refund of their marketing costs after I audited his account and explained to him exactly what was going on.

They will steal. Again, I had a client who utilized one of the services listed above for his business. I built him a website which sent him leads daily to his email from a contact form which he specified the fields he wanted.Eventually, he had the local SEO company build him a website, and they called me to redirect his domain.I was appalled to see they had taken the articles  I WROTE for him, and put them on this "new" website.

They also tried to sell him a mobile site that I BUILT for him.

His form didn't send leads to his email, but to his Dashboard on the SEO company website.

They used alternate NAP so they could track calls coming from his website. NOTE: NAP stands for Name, Address, Phone number. This information MUST be consistent across all listings for your business on the Internet for effective optimization.

To change it for something like this is ludicrous.

They automate the work. That's right, your information lands in a queue in some program, and no one ever personally touches your project.It's very important that your SEO work be done for humans rather than search engines. A personal touch is imperative.
They work in bulk. When you hire a local advertising company, they usually do all the work for you within the first week or two.THIS IS BAD.Google knows if all your citations were built en masse by a machine and it could land you a penalty.

That's right, Google penalizes websites that do not adhere to its Webmaster Guidlines. That penalty removes your website from the Google listings altogether. It's termed, the "sandbox", and it's very difficult to get out of. It's easier to start over than it is to recover from a Google penalty.
See a side-by-side comparison of a few of these companies here.
That is the honest truth, folks. You can't make this stuff up.
What Is That Local SEO Company Doing For You?
So what the heck is your local marketing company doing for you?
No clue?
I can find out for you.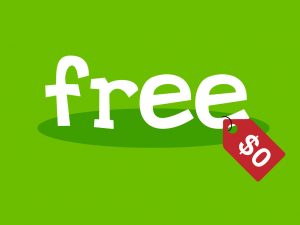 I'm offering to do FREE audits for any local business that feels they are being ripped off. Contact me here.
I will dig into your account and find out exactly what's being done for your business. Then I will explain it to you in a detailed report in terms you can understand.
In addition, I will be available to you should you have any questions regarding your account with the SEO agency, my report, or anything else related.
If your local SEO company is doing their job, that's great! At least now you know.
If not, I'd love to earn your business.
It would be my privilege to work for you and be able to support small, local businesses. You can see how much I cost by visiting my Pricing page. I can create 3 to 5 citations on average per hour. Add me on Facebook if you'd like to chat. I will work with any budget!