Last Updated on September 28, 2022 by Ava
Hey, hey, Cashflow Nation! I hope this Wednesday finds you well, happy, and ready for Christmas!
So Pinterest is another topic that's been sitting in my queue for a long while, actually since the beginning. I'll be honest, my Pinterest account is a trainwreck!
There, I said it!
It's a mess!
I'd have to say that Pinterest is probably one of the easiest social media platforms to use, but at the same time, it's a lot of work! Especially if you're trying to use Pinterest for marketing.

How about a disclaimer! I'm far from a Pinterest expert, and as far as getting traffic from Pinterest, I'm a complete failure.
That being said, I've devoured a lot of information about Pinterest to help you get set up right, and that's what I'm going to share in this episode!
The main thing you need to know about Pinterest is that it can drive traffic to your business online. I've seen people sell a 7-dollar PDF for Etsy shop owners, and the big secret inside was Pinterest.
If you want to learn how to use Pinterest to drive massive traffic to your website and/or online shop and 10x your views, then stay tuned!
If you've listened to The Candid Cashflow Podcast before, you've probably heard us mention Canva. Canva is a free online graphics tool that allows you to create images for your blog, social media, and a lot more.
We recently discovered a new tool you should definitely add to your arsenal. It's called Snappa, and we're quite impressed by its simple interface and the fresh-looking templates. You can try it out completely free, and only upgrade if you need to. Check the show notes to see it in action. Try it for yourself at HeyYoAva.com/snappa.
What is Pinterest?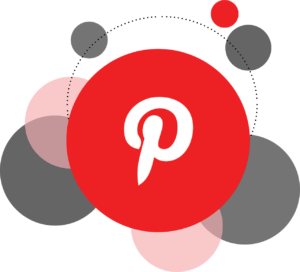 If you've never heard of it, Pinterest is essentially a social bookmarking site. Users are able to "pin" links to anything on a virtual pinboard interface.
The beauty of Pinterest is that you don't have to deal with comments and many of the other things involved with social media. You pin your ideas and move on with your life.
Pinterest is also a literal treasure trove for finding ideas about anything under the sun.
A Simple Glossary of Pinterest Terms
Boards – These are virtual bulletin boards that hold your Pins. Boards should only be about one topic/niche.
Pins – These are the links you share on your boards. They must be accompanied by an image, video, etc.
Tries – These are Pins you've actually tried. This could include recipes, travel locations, products, etc.
Followers – Well, you want to build some kind of audience, right? These are the people who follow you on Pinterest.
Pinterest by the Numbers
Pinterest has 250 million active users every month. 2 million users save product pins to their boards every day. Pinterest is also known for its female majority demographic, but more and more men are realizing the value of the platform. 40% of new sign-ups are now men.
The median age of Pinterest users is 40, but most active users are under 40.
What about the millennials? Since their numbers surpassed our last big generation, the Baby Boomers, what do they think of Pinterest? They use it as much as Instagram, and well, if you don't know, Instagram is HUGE. To be more specific, 1 out of 2 millennials use Pinterest.
Here's an important one: half of the users on Pinterest earn at least $50K per year. That's important for anyone hoping to reach buyers. Ten percent of users make upwards of $125K per year. Here's the kicker, a whopping 40% of users are in the $100K range! That's insane!
The numbers just get better and better. See more at https://www.omnicoreagency.com/pinterest-statistics/.
Convinced?
Yeah, so let's do this as simply as possible because…
I'm Not Going to Sugarcoat it, Pinterest is WORK!
Setting up your account is not terrible, but to really rock Pinterest, there's a lot to do! For example, Pinterest likes vertical images. That means you have to create a special image just for Pinterest for your Pins to really be taken seriously. If I could change anything about Pinterest, this would probably be the thing I would choose.
For every other place I share my content, I can use one image across the board. For Pinterest, I have to create a special image.
I admit this has hindered me going all in on Pinterest and the progress I've made on Pinterest for marketing my business.
As of this broadcast, I have more than 15,200 impressions on my Pins for the month, but ZERO engagement with any of the Pins for my business.
My account has pretty much been a work in progress since I converted it to Pinterest for Business which you will want to do if you plan to use your account for marketing. First, let's talk about how to set up your account if you don't already have one.
Creating Your Pinterest Account
Creating an account on Pinterest is simple. You can even log in with Facebook or Google if you want to skip the minute amount of typing it requires.
You can also skip the hoopla or converting your account to Pinterest for Business by clicking Create a business account at the bottom of the sign-up form.
Either way, your account is completely FREE, and you know I LOVE free!
Converting to Pinterest for Business
If you have an existing Pinterest account that you'd like to convert to Pinterest for Business, it's quite a painless process. Simply visit https://pinterest.com/business/convert/ and you should be able to take care of the process there. Since I've already done this long ago, it's difficult for me to show you that process step-by-step, but if you're technically challenged, look around. I'm sure there's a YouTube video that covers it.
I'll have that link for you on the blog and in the show notes. Grab those at HeyYoAva.com/Episode51.
Optimizing Your Pinterest Profile
Head over to https://www.pinterest.com/settings/#profile.
There's a lot of settings on this page, but we're just going to focus on the main ones that appear to other Pinterest users.
Business Name – This field should consist of your name and either your business name or a keyword or two. In my case, I just used the URL of my website.
Picture – Use a picture of yourself, preferably smiling. This is a point of first impressions for Pinterest users encountering your business for the first time. Make it count. If you are a man, an image of you with your female significant other is most effective here. I know it sounds sexist, but it's just what is proven to work on this female-dominated platform. If you're of the LGBT persuasion, do YOU.
About you – In less than 160 characters you should outline what you do and who you help. Keywords are good thrown in here too.
Location – This field is self-explanatory.
As for everything else, fill it out as you see fit. Hint: you definitely want to claim your website at the very least if you have one.
Let's Start Pinning!
To start, you need at minimum 10 Boards with 10 Pins on each one. I told you Pinterest was work!
This is assuming that you have something to market and some content to get started. If not, you can always explore Pinterest and begin pinning things that interest you. That's what it's truly all about anyway! Darn marketers always overtaking everything!
As with every other platform on the Internet that you are considering using as a part of your marketing strategy, you want to use keywords. Now is a great time to subscribe to The Candid Cashflow Podcast because I'm going to dedicate an entire episode to keywords very soon. You can find us in your favorite listening app at HeyYoAva.com/candidcashflow.
Pinterest Keyword Hack
To find keywords that are already being heavily searched for on Pinterest, type your main keyword into Pinterest search and check out the auto-suggested terms.
Using Pinterest as my main keyword, I got results like "pinterest fails", "pinterest marketing", and "pinterest party".
Let's try something else. I'm into vintage radios. I have a Pinterest Board with nearly 1000 Pins dedicated to that niche. This would be one of my residual personal boards that I refuse to part with. More on that in a second.
A search for "vintage radio" suggested "vintage radio cabinet repurposed", "vintage radio cabinet", and "vintage radio repurposed". These would make great board titles for a Pinterest account dedicated to vintage radios!
It gets even better when I add an "s" on the end of that keyword. I get terms like "vintage radios for sale". Boom! So just play around with it and see what you can come up with.
Creating and Optimizing Your Pinterest Boards
So yeah, use your main keywords for your niche, products, or whatever it is you're trying to market and title your boards accordingly.
Click the big red + from your Boards tab inside your Pinterest account.
Type the name of your new Board. This should be one of the titles you found during your keyword research we just spoke about. Click Create.
In case you thought you might escape having to optimize here, you won't.
Click the pencil icon at the top.
Optimize your new Board as follows:
Name – This will be whatever you specified in the previous step, so you shouldn't need to edit it. If ever you want to edit it, this is the place.
Description – Write a couple of sentences that include your keyword detailing what this board is about overall.
Category – Choose the most relevant category from the drop-down menu.
Secret – Leave this toggled to off.
Collaborators – If you'd like to create a Group Board that other users can pin to, you can add those people here. Group Boards are a whole other animal that could be very useful in your Pinterest Repoitoire. We'll talk about them a little later.
Click the red Save button, you're all done creating this Board. Rinse and repeat creating 8 more boards.
NOTE: Once you've saved some Pins to your Boards, you'll need to Edit them again and select a Cover image. You can make this the Pin you most want to emphasize, or you can make it a custom image. I'm branding my business boards with a 564×564 image that links to my main landing pages. You can see that in action on my profile at Pinterest.com/CandidCashflow.
What to Pin
For your 10th board, create a "Best of" board. It should be "Best of [Your Website]". Optimize it the same as your other Boards as we just discussed in the previous steps.
This one is for your content only and should be the first board listed on your Boards page. Pinterest has a simple drag and drop interface, so if this board isn't in the first spot, simply drag and drop it there.
Now it's time to start adding Pins.
For your own content, you're going to need Pinterest-friendly images. The proper size of which is 600 pixels wide by 900 pixels high according to Pinterest. Opinions and practices here vary wildly. I'll stick to Pinterest's own suggestion myself.
I could sit here and tell you 17 rules about creating Pinterest images, but I think the best teacher is to go on Pinterest, type in your keyword and see what catches your eye. Duplicate the general idea what you like in accordance with your brand.
You've heard me talk about Canva.com many times on The Candid Cashflow Podcast. You can create great Pinterest images for free using their platform.
I also became aware of another platform called Snappa that is a lot like Canva. You can also use it totally free, but if you choose to upgrade, it's cheaper than Canva for Business and bit less cluttered.
I'll include a tutorial in the show notes for both of these platforms, so be sure to grab your copy at HeyYoAva.com/Episode51.
Create at least 10 images for 10 pieces of content you want to share.
Creating Your First Pin
To create a Pin, click the + sign either in the top-right corner of your Pinterest account or inside the Board you're populating.
Fill out your Pin completely as follows:
Add a Title – This should be the title of your content and include your keywords. If I were to use my previous vintage radios example, an effective Pin title would be something like "Vintage Radio – Motorola Brand" or something like that.
Drag and drop your image – Or you can simply click to upload your image or video. If you already have Pinterest-ready images inside your content, you can save it from your site.
Say more about this pin – Write a couple of sentences including keywords and a hashtag or two as well.
Add the URL this pin links to – Put in your link, of course! This could be to a blog post or even a product.
Choose a board – Choose the board where you want this Pin to reside.
That's it. Once you're done, click the red Save button in the top-right corner.
Congratulations, you've created your first Pin!
Repeat the process for all 10 pieces of content you are saving to your "Best of" Board.
Pinning Content From Others
Once you have your "Best of" Board under control, it's time to find some content from others relevant to your niche.
Search for the title of your Board in the Pinterest search and see what comes up.
Actually click through and see what the Pin is all about before you decide to save it to your board. My Vintage Radio niche has very few images that have actually been created for Pinterest. It's just the nature of the beast. This isn't really a niche that I'm trying to sell products in or market. Let's try something else as an example.
I typed "make money online" in and found there were many more images optimized for Pinterest in that niche.
Before you begin pinning wildly to populate your Boards, I strongly suggest that you actually click through each Pin before you select it. Curate the content. Choosing Pins willy-nilly that link to mediocre content will affect the overall performance of your Pinterest account.
This is one mistake I've made in the past with my own account.
I've actually removed Boards that had Pins to crummy content. Now, I click through and only pin items with excellent content. Let me just note here, that I'm speaking only for those Boards on my account directly aimed at my business. I still have a ton of personal boards too.
I'm currently in the process of differentiating between the two with Cover images.
Getting Followers
You're going to get a decent amount of followers organically just from pinning regularly. If you set up your account as I've outlined in this episode, then Pinterest's algorithm will help you here as well.
As with nearly all other social media platforms, you can boost your acquisition of new followers by following others, finding people with a lot of followers and following their followers, and by finding and pinning to Group Boards.
Pinterest Group Boards
To find Group Boards, look for high-profile Pinterest users in your niche. Browse through their Boards. The odds are good that they have some Group Boards already set up that you can apply to join.
You'll recognize Group Boards by the circle-shaped collage of users in the lower left corner of the Board cover image.
The criteria to apply and get accepted will vary by user.
Pin your best content regularly to those Group Boards, and you'll also gain followers from there.
Pinterest Tools
There are many third-party tools out there for Pinterest just as we see with most popular social media platforms. The most notable is Tailwind. I've just started using Tailwind myself, and so far I'm impressed with the insights provided by the tool. It allows me to schedule Pins, republish Pins that aren't performing well, and the interface is pretty user-friendly.
So far, I'd definitely recommend it if you're looking to invest in making Pinterest a fruitful part of your marketing strategy. Tailwind is currently $9.95 per month, but you can start off with a free trial and see if it's a fit for you. No credit card required.
For a full list of my recommended Pinterest tools other than Tailwind, be sure to get a copy of the show notes. I'm including a list of free tools in the BONUS section!
Happy Pinning!
That's it! If you follow this tutorial, you'll be well on your way. Even so, I encourage you to keep seeking information on becoming an even better Pinterest user because it will only benefit you.
Michelle Schroeder of Making Sense of Cents once said that half of her traffic comes from Pinterest. If you're not familiar with Michelle, she earns 6 figures every month with her blog, and I'd venture to say a good bit of her momentum came from her efforts on Pinterest.
She's not the only one, there's a lot of blogs out there building traffic from Pinterest! That's not all, many people in e-commerce also utilize Pinterest to send traffic to their online stores and products. It can be a total game changer!
There are things we didn't even cover like Rich Pins, creating Pins where users can buy directly on Pinterest or the new native video feature that was just added recently. As I said at the beginning of this episode, I'm no expert when it comes to Pinterest. I'm a floundering fangirl at best, but my 15.2K impressions speaks for itself.
At the time of recording, I was up to 16.4 impressions! I must be doing something right!
That's a Wrap!
That's it for this episode of The Candid Cashflow Podcast! There's a lot of over-the-shoulder type screenshots and things you don't want to miss, so be sure to visit the blog. The link is in the description.
You can also grab a copy of the show notes. I always try to include a BONUS with the show notes to make it worth your while. Grab yours so you get all the links, goodies, and bonuses at HeyYoAva.com/Episode51.
Thanks so much for stopping by and listening. You're the reason I do what I do! I do have a tidbit of exciting news this week, and that is that I bought CandidCashflow.com! I'm not sure when I'll move everything over to the new site yet, but I'm excited about it!
If you'd like to connect with the Cashflow Nation, visit our new Facebook Group at HeyYoAva.com/Facebook.
Do you have an idea for a show or guest? I'd love to hear from you at HeyYoAva.com/soundoff.
As always, I hope you'll consider subscribing so we can meet again. I'm passionate about helping you gain financial freedom through multiple streams of income online. Find us in your favorite listening app at HeyYoAva.com/candidcashflow.
Remember, I release a new episode each Wednesday.
Until next time, turning your passion into cashflow!