Last Updated on September 28, 2022 by Ava

In a hurry? Grab a PDF version of this content for reading on the go! <<<
Greetings, Cashflowers. We are back in the swing after skipping an episode the week before last. That was the first week I didn't release an episode of The Candid Cashflow Podcast since I began in mid-December 2017.
It has been an exercise in consistency for sure. As I enter my sixth month as a podcaster, and near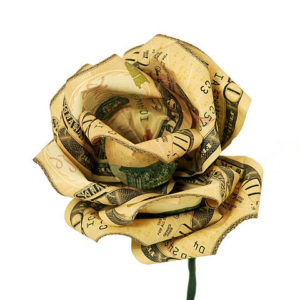 the end of my initial commitment to this project, I'm still having fun. Don't worry, I'm not going anywhere. I think what I will do is comm
it to another six months and reassess at that time.
It's more work than I thought it would be. I spend about 10 hours a week writing, recording, and producing the show. I enjoy it though, and it's more fun than just plain ol' blogging and creates a lot more assets.
Speaking of assets, anytime you spend time, effort, and/or money creating content for your business, that is an asset. One of the easiest, cheapest, and most valuable assets you can create for your online business is an email list.
In fact, it's something you should plan for and start doing on Day One. Stay tuned because we're going to talk about that, and what else you should be doing right along with it.
This episode is sponsored by Namecheap.
Are you ready to build your online empire? Whatever type of business you are creating, you're going to need a domain for it to live in on the web.
Namecheap provides affordable domains, hosting, and domain management with great support and tons of online documentation.
Grab your dot com today at HeyYoAva.com/namecheap, and start building!
Not unlike many other Internet entrepreneurs, I didn't take list building seriously when I first started. I put it on the back burner as something I would get to eventually because Content is King, right?
We. Must. Write. All. The. Content.
If we write it, they will come. Well, not exactly.
In later projects, I've always started the list right at the beginning, and found that to be much more effective just as it would have been that first time.
Networking is the Wine That Pairs Perfectly With List Building
In recent years, I've noticed something I think is just as, if not more important, than building your email list…
Networking.
Networking is probably as old as business itself, and there isn't an industry where it is not a staple. Even drug dealers network. Sorry, I just finished that new Netflix Original Series called DOPE.
When I started online, almost no emphasis was put on networking. It was all about the content and the email list.
I'm sure it was obvious to more business-savvy people, and maybe even a given. Perhaps it was so basic that it went without saying, but I have truly seen the power of networking in the last year.
For me, who I know has been profoundly more important to my business than a random list of mostly strangers, so networking AND list building are now my most important strategies.
Networking With the Right People
It's insane to put emphasis on networking without stating that you should make sure you are networking with the right people.
One bad deal with the wrong person, and you could have a whole lot of problems on your hands.
Networking with people in your niche or industry is a no-brainer. Beyond that, network with people who enhance your business. For example, if you are in the music production industry, you would want to network with artists as well as the companies who make the equipment you use. There are always opportunities to make money multiple ways. Using this example, the music producer would make money from the artists on the front end, and make money promoting his equipment on the back end.
In my recent experience, I've noticed the old saying "birds of a feather collect together" to be inherently true. Good people attract good people, so just be yourself, and the right people should naturally gravitate in your general direction.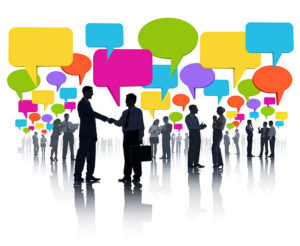 How To Network
That's not to say you should just wait around waiting for them to gravitate. If you're not taking action, you can't expect the equal and opposite reaction.
So, how does one go about networking effectively?
My first tip is to always make sure that your friends and family know who you are and what you do first.
That being said, friends and family make the worst customers. When you let them know about your business, do so in a manner not to sell to them, but to encourage them to tell their friends about you should the occasion arise.
For example, let's say you're a mechanic. A friend of a friend posts on Facebook asking for recommendations because their car just broke down. Your friend immediately thinks of you and tags you in reply. Boom. That's the results of networking at it's finest.
Great, but then what? How do you meet new people to network with?
If you're not a natural extrovert, you may be ripped from your comfort zone, but your skills as a great listener will certainly come in handy, so don't lose heart!
First things first, where do you network?
The answer is simple: everywhere.
You can network online as in our Facebook example we just used. Networking tips are a dime a dozen. You can also Google how and where to network, and end up with dozens of great ideas.
Your emphasis should be on quality, not quantity, but there's nothing wrong with building a substantial networking pool. For this reason, I recommend starting with social media first. It's the path of least resistance.
In Episode 14 of The Candid Cashflow Podcast, we discussed how to implement a social media strategy for your business. You can check out the show notes for that episode or any episode by typing HeyYoAva.com/Episode, and then the episode number, no spaces. So, it would be, HeyYoAva.com/Episode14.
While you're at it, be sure to grab the show notes for this episode too!
What I've done next is put together a list for you of original ideas for networking. I didn't just go Google it and take the top tips and regurgitate them. Anyone can do that, so here we go.
5 Ways to Network Effectively for Your Brand and Business
1. Social Media
So, I just mentioned this, but let's go more into detail about which networks to consider.
For everyone, I recommend Facebook and Twitter first and foremost. If you just want to try out social media as a part of your marketing efforts, start here.
The Facebook audience is vast. It's one of the largest pools on the planet to find members for your new network. With features like Messenger, Pages, and Groups, Facebook has carved out an important place in Internet Marketing. It also has an affordable advertising platform that suits budgets as cheap as $5.
I always recommend Twitter simply because it's so easy to build a following on that platform. In addition to being a social media network, Twitter is also a robust search engine which makes it really simple to find people with just a basic keyword search. Sending a Tweet is like sending a text message to your entire following. That can be pretty powerful. Finally, Twitter also has a cheap advertising platform not unlike Facebook's.
If you want to expand beyond Facebook and Twitter, I have two suggestions: Instagram and LinkedIn.
If your business produces any kind of visual content, be it images or video, Instagram is the place to put it. Like Twitter, it is fairly easy to build a substantial following on Instagram. You can also integrate Instagram with your Facebook Page since Facebook owns it. You'll enjoy that same cheap advertising as Facebook too.
If your business creates products for, or provides products to, other businesses, you must absolutely be on LinkedIn. I have to say LinkedIn is my least favorite social media site, but when it comes to B2B, it's the only place to be pretty much. If you need to mix a smattering of other businesses in with your network even though it's not B2B-focused, LinkedIn is the place to do it.
2. The Places You Frequent
Do you hit the gym everyday?
Do you know the clerk at the corner market?
The people and places you frequent are in your network. Develop those relationships. There could be so much more there than you will ever know.
I plan on doing an episode in the future on creating items and/or clothing that will make people you see often inquire about your business. I know a few people who generate this type of chatter just by wearing t-shirts that advertise their business or just phrases about what they do.
3. Content Creation
Like social media, this is one of the easier ways to network. It's passive. It doesn't really require you to actively seek to make contacts more than once. You create the content the first time, and it pretty much works for you after that.
Make sure that you create content using mediums that establish your authority in your industry. In my experience, written content isn't enough to communicate your credibility to your audience.
Use audio and video so your value isn't lost on the lack of your tone of voice or facial expressions.
4. Networking Events
Attend events where the sole focus is networking. MeetUp.com is one of the oldest and best websites designed just for this purpose. Add you interests, follow a few groups, and get a calendar of local networking events happening where you live.
Keep an eye out for local groups that may not be obvious. For example, I found a local group for professional women while researching this episode that is exclusive to my area.
5. Try Out New Platforms
I recently began live streaming on Twitch.tv. Check me out at https://www.Twitch.tv/quietdeluxe/.
I'll be the first to admit that my stream is kind of boring. I usually just stream myself doing different tasks as a virtual assistant like formatting books or publishing blog posts. I think this is especially dull since Twitch was designed as a gaming community where gamers can live stream their gameplay.
I'll definitely be dedicating an episode of The Candid Cashflow Podcast to Twitch in the future, so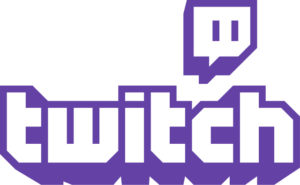 subscribe in your favorite app by visiting HeyYoAva.com/CandidCashflow if you don't want to miss it!
Twitch has a growing community of creatives who are streaming all kinds of things from sculpting to drawing to painting to writing. It's a totally unique place to watch other people do the things you want to do or try. I bill myself as Twitch's first resident virtual assistant.
Just the other day, this writer stopped by my stream as I was formatting a book for CreateSpace and started chatting me up. Come to find out, she writes 100,000 words in 2 weeks while working full-time. That, is insane. I don't know a more prolific writer. She should be famous!
I'm going to include her info in the show notes, so you can check out her stuff. She has a discord channel, ezine for fan fiction submissions, and her books are all about a universe she has developed a la J.R.R. Tolkien. Grab the show notes and check out her stuff at HeyYoAva.com/Episode26. At the very least, check out her website at http://eldrayton.com/.
If you exercise these 5 ways to build your network on a regular basis, you will find yourself with a robust platform to build and market your brand and business that will significantly enhance your efforts toward monumental success.
Word of Mouth – A Positive and Powerful By-Product of Networking
I believe that word of mouth is probably the most powerful form of advertising in the world. The reason for that is probably because it can't be bought or sold in its truest form.
Personal interactions will always trump digital reviews and recommendations.
The reason that word of mouth is so effective is because people who make an effort to speak positively or negatively about your business have been prompted to do so because you wowed them in either a good or bad way.
Customers who receive just what they expect will rarely recommend a product or service, but if they have been amazed by it, they will share passionately.
Strive for the wow, Cashflowers. Do business big, or don't do it at all.
Networking AND List Building
Now that we've taken a good look at networking, what it is, and how to do it, how can we combine networking and list building to maximize the effort we're putting into building our brand and business?
Your network is sort of like a more personal version of your email list. Your network isn't the people you sell to, though. These are the people you know. The people you know are important because they add to your knowledge, credibility, and authority.
When you're able to recommend qualified people from your network, people recognize you as an asset and part of their network as well. They are lucky to know you because you have helped them answer a question or solve a problem.
Couple that with your email list and you have a giant referral network that is willing to feed you recommendations because of that.
So, just as networking goes hand-in-hand with business, so should list building create a "three's a crowd" scenario from these strategies.
That's a Wrap
That's all I have for Episode 26 of The Candid Cashflow Podcast. Be sure to subscribe so you don't miss further insights for your business and ways to create multiple income streams for your business or side hustle. Subscribe in your favorite app by visiting HeyYoAva.com/CandidCashflow.
It's always nice to see that you stopped by for a listen. Do you have a question or idea for an episode? Would you like to see some guests on the show? Leave a comment. It's my heart's desire to hear from you all.
Remember, I release a new episode each Wednesday, well, except for the week before last.
Until next time…turning your passion into cashflow!