Last Updated on December 20, 2022 by Ava
Hi, you have landed here most likely because you are looking for a virtual author assistant.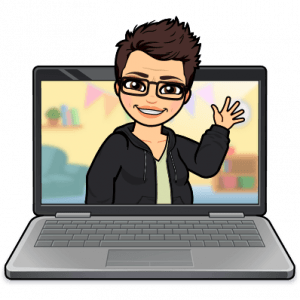 More specifically, you may be looking for a VA to help with your self-publishing business.
You found her.
I'm Ava, and I started self-publishing with Amazon in 2011. Here's a summary of my virtual assistant services for authors and self-publishers:
eBook formatting
Light Editing – I usually edit and format your eBook at the same time. What I mean by "light editing" is that I mainly look for spelling and grammatical errors while leaving the author's voice completely intact. 
Book descriptions – HTML formatted
Universal Book Links – I can provide you with universal book links that allow you to use one link for your book that will take your customers to their preferred purchasing platform regardless of their location
Platform Setup – I can set up your WordPress website, social media pages/profiles, email marketing etc.
Publisher Rocket Tasks – Yes, I have Publisher Rocket, and I can provide you with Amazon keywords and categories for your eBook and print book
Ghostwriting – I haven't offered my writing services in YEARS simply because the going rate for writing wasn't worth my while. I am now taking on ghostwriting clients on a case-by-case basis if their niche falls within my wheelhouse. Shoot me an email to inquire. You're looking at my writing sample, but I can provide more by request. I accept both book and online writing projects.
If you are looking for a service that you don't see listed here in relation to self-publishing, just ask! I probably know how to do it! If not, I will be completely honest and help you find a solution!
Since 2014, I've helped more than 30 independent authors and self-publishers get published.
Hiring a Virtual Author Assistant
As an author and/or self-publisher, you will reach a point in your business when you either need to outsource because you need skills you do not have or you want to free up your time to work on other aspects of your business.
I understand wanting to get your book done for the least money possible to protect your profit margins.
I'm here offering these services because I want to help you tell your story…truly.
I don't charge retainer fees, late fees, or off-peak hour fees to pad my bottom line.
I only get paid for actively working on your project. You're not paying me to eat lunch, take a coffee break, or smoke cigarettes out the back door. 
With my rate being at $40 per hour, I've had more than one person scoff at the cost. I totally get it.
I understand when money is tight. When I learned self-publishing back in 2011, I worked full-time and I still didn't have the cash to throw at this endeavor. I taught myself, and it took a lot of time. I'm still learning. I'm here to help you skip that step.
You can find out more about my pricing here and check out the packages with built-in discounts that I've put together so you can get started with my services more cost-effectively.
How It Works
Most potential clients start with an email. 
You can either purchase a package directly on my site or I can invoice you for the amount of the package when I do my regular invoicing each week. Most of my clients go with the second option. In fact, I highly recommend that you contact me first to make sure my availability fits with your plan.
Speaking of which…once I'm hired, I invoice each Friday via PayPal (this is subject to change) for work completed that week. If I didn't do any work for you, you won't receive an invoice. Simple!
If you need a different payment option or you want to use a different payment platform, I can most likely accommodate you. (And, would probably be glad to given the recent rise in PayPal fees.)
I do ask for on-time payments. Since I'm self-employed, I don't have any reserve cash. I'm very much paycheck to paycheck like a lot of people. 
However, I don't charge late fees or retainers like so many VA's out there. 
I like to keep things super simple.
I don't work with contracts because most of the time, the work I'm doing is too simple. You need a service, I provide that service. Slam, bam, thank you, ma'am. It's not complicated.
I am willing to sign non-disclosures when needed.
Things to Keep in Mind When Hiring Your Author Virtual Assistant 
You should never have to train your virtual author assistant. You should be able to hire a VA and have confidence that they can handle the tasks you hired them for. 
Your virtual author assistant should be able to complete your self-publishing tasks the right way the first time. If something is wrong with the work they provide you, they should be willing to work with you to fix it. You will lose money if you have to hire someone else to fix mistakes that your author assistant should have completed correctly the first time.
Hiring the Right Virtual Author Assistant
It's better to pay the right virtual author assistant a little more than to have to pay more than one assistant to accomplish the same amount of work. I have published many books both for myself and my clients. While I don't provide direct publishing services any more, in most cases, my client's books perform better than my own. 
I had one client who achieved #1 Amazon Best-Selling Author within 2 weeks of publishing his first book. 
I have really dialed in the focus of my business to cater to authors just like you. 
Best Self-Publishing Companies and the Worst
There are a lot of great companies out there. Being a DIYer, I prefer to work with the ones who are geared more toward that audience like Amazon KDP and Draft2Digital.com.
In my experience, I've also seen a lot of bad self-publishing companies, and that has compelled me to offer my services to the self-publishing community.
Vanity presses and pricey services can bankrupt you. They'll eat into your bottom line, and it will be very difficult to see any level of success from your books at all. 
Oftentimes, these companies and services kidnap your book and publish it to their own accounts, and give you a fraction of the royalties you could be earning. 
They also employ a lot of hidden fees or even take an ongoing share of your royalties for the life of your book. It's just bad business after they've charged you hundreds and hundreds of dollars to publish your book in the first place.
Why Hire Ava As Your Virtual Author Assistant?
I tend to be insecure about some things, but my self-publishing skills are not among them. Here are a few things that I believe set me apart:
I help you self-publish your book using your own accounts. This ensures that you receive 100% of your royalties just as it should be
I have the experience and tools to get the job done
There are no hidden costs or fees
You retain ALL rights to your books
I can help even if you're published with a vanity press or some other service
I don't charge late fees or retainers!
I think you will find my services very cost-effective for what you are receiving. I have seen other companies and VAs charge hundreds, even thousands in flat fees for the services that I provide.
I have even tested my hourly rate against flat fees to find that customers come out cheaper by paying me hourly. Sure, I could make more money charging flat fees for my services, but I'd rather provide the most cost-effective solution to my clients for the top-notch service they are receiving from me. 
For example…most of these self-publishing companies promise to handle everything from editing to marketing. They usually produce a nice book, but they drop the ball in 2 important areas: 
They publish YOUR book to their publishing accounts which means they have ultimate control over not only your book but also your royalties and reading audience!
Their idea of marketing is largely ineffective. You can't apply a blanket, one-of-a-kind marketing strategy to any book, and expect it to work. There is no such thing. Press releases for unknown authors are pointless.
Other companies charge outrageous flat fees. For example, one popular company would cost more than $1600 to edit a 240-page book. The average cost for me to edit AND format both an eBook and paperback of around 10,000 words is under $500. 
In the end, I hope you feel that I'm a more cost-effective option for you. I make it my business to provide the best services that I can according to my ability. My work speaks for itself. I truly believe my clients would back me up on that.
I also specialize in author platforms and can help you with the following:
WordPress
Social Media
Automation
Detailed content and marketing plans for your brand
Email Marketing
Content Marketing
Podcasting
Are You Ready to Get Started?
You can contact me and ask anything you'd like. Simply visit my Contact page and fill out the simple form to send me a direct email.