Last Updated on July 1, 2023 by Ava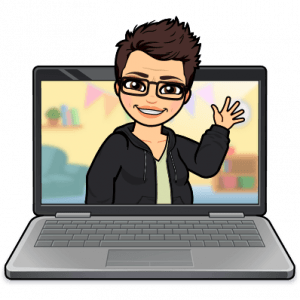 Welcome to the world of self-publishing, where I can be your dedicated self publishing assistant, here to support you every step of the way.
My name is Ava, and I've been self-publishing since 2011. With my range of services tailored specifically for authors and self-publishers, I can help you achieve your goals efficiently and effectively.
Here's an overview of the services I offer:
1. eBook Formatting: I will format your eBook.
2. Print Formatting: Need your book in print? I can assist you with formatting for print-on-demand services, including Amazon and IngramSpark.
3. Light Editing: As I format your eBook, I'll also perform light editing, focusing on spelling and grammatical errors while preserving your unique authorial voice.
4. Book Descriptions: I can create captivating book descriptions using HTML formatting to make your book stand out and attract readers.
5. Universal Book Links: By providing universal book links, I'll ensure that your potential readers can easily access your book from their preferred purchasing platform, regardless of their location.
6. Consulting: I offer guidance on publishing best practices, helping you navigate the often complex world of self-publishing, from initial actions to next steps.
7. Platform Setup: Whether it's setting up your WordPress website, establishing social media pages/profiles, or managing email marketing campaigns, I can handle it all.
8. Publisher Rocket Tasks: I have access to Publisher Rocket, a valuable tool for identifying relevant Amazon keywords and categories for your eBook, print book, and audiobook.
To explore these services further, I invite you to check out my new platform and marketing packages. If you require a service that isn't listed here, simply let me know, and I'll do my best to accommodate your needs or help you find an appropriate solution.
Over the years, I have assisted more than 30 independent authors and self-publishers in achieving their publishing dreams.
How Much?
My pricing structure is transparent and fair.
I charge an hourly rate of $40, and I only bill for the time I actively spend working on your project.
You won't find any retainer fees, late fees, or off-peak hour fees here. I'm focused on helping you tell your story without unnecessary financial burdens.
You can see more details about how pricing works here.
How It Works – Getting Started
Most collaborations begin with an email.
Email communication works best for me as it provides a written record for easy reference.
Once we begin working together, I'll invoice you through PayPal on Fridays for the work completed during that week.
If you have specific deadlines, I recommend contacting me beforehand to ensure my availability aligns with your schedule.
Flexibility is crucial, and I strive to accommodate different payment options or platforms outside of PayPal, should you prefer an alternative.
While I don't work with contracts for most tasks, I am willing to sign non-disclosure agreements or other necessary paperwork to ensure your peace of mind.
Hiring a Self-Publishing Assistant
When hiring a virtual author assistant, you should feel confident that they possess the necessary skills without requiring extensive training. Mistakes can be costly, so it's essential to find an assistant who can deliver high-quality work from the start. I take pride in my self-publishing expertise, and I assure you that I have the necessary tools and experience to get the job done right.
Your book is your intellectual property, and you should retain full control over it. Unlike some companies that take ownership of your work, I guide you through the process of publishing to your own accounts, guaranteeing that you receive 100% of the royalties you deserve.
I believe in providing cost-effective solutions to my clients, ensuring you receive top-notch service without exorbitant fees. While other companies may charge flat fees for bundled services, my hourly rate often proves more economical for clients.
For example, editing and formatting an eBook and paperback totaling around 40,000 words typically costs less than $800, compared to other services that charge over $1,600 for similar tasks.
Moreover, my specialization extends beyond publishing tasks. I can assist you in building your author platform, whether it's WordPress, social media, automation, developing detailed content and marketing plans, email marketing, podcasting, and more.
Ready for the Next Step?
Let's work together to create a comprehensive strategy tailored to your brand and book.
Are you ready to embark on your self-publishing journey?
Feel free to contact me via the simple form on my Contact page. If you have any questions or need clarifications, don't hesitate to ask. I look forward to assisting you in bringing your book to life!