Last Updated on September 28, 2022 by Ava

In a hurry? Grab the PDF version of this post <<< -OR- Pin it to read later!
Hello and welcome to The Candid Cashflow Podcast Episode 10! I'm your host, Ava Fails!
This episode is sponsored by Blubrry.
Blubrry boasts the largest podcast directory in the world with more than 400,000 podcasts.
They also have the necessary tools of the trade such as podcast hosting, statistics, and the PowerPress plugin for WordPress.
You can even turn your podcast into a 24/7 radio stream and reach millions of online listeners.
If you're a seasoned podcaster, or just thinking about it, be sure to check out what Blubrry as to offer.
I can't believe this is just the 10th episode, and I'm not even 2 months into this adventure.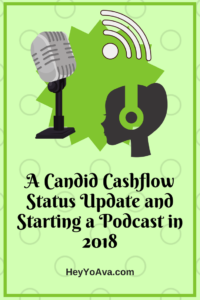 It feels like a lot longer. Not because it's so laborious, but I feel more at home with this medium than I ever thought I would. There was almost zero learning curve. It was just a natural expansion into new territory.
I started listening to podcasts a few years ago.
I never aspired to do radio or anything like that because I've never really liked the sound of my own voice.
For some reason, I wanted to try podcasting. If I had to pick a reason, I'd say because it seemed like the lesser of two evils between audio and video. If you are tapped into Internet Marketing right now then you know video is exploding.
My video skills are mediocre at best, so while I consume a ton of video, I don't really aspire to be a video star.
However, I was faced with the issue of building my credibility. Video is great for that, but I decided to try podcasting as my solution.
One problem….or two:
My equipment wasn't up to par
I had no idea how to podcast
In January of 2016, I went through Pat Flynn's free podcast tutorial. For those who don't know, Pat Flynn is a highly successful blogger, podcaster, and author. He resides over at SmartPassiveIncome.com. I recommend him highly.
I took some notes, and added an inexpensive microphone to my Amazon wishlist. For 2 years, I pondered podcasting.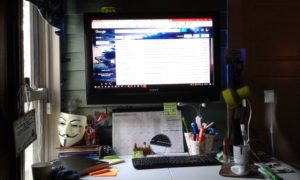 In early December 2017, I moved my home office to a new area in my house, and started leaving my laptop on my desk instead of dragging it to the recliner each evening.
I also connected an external monitor and keyboard, so it stayed closed most of the time which created an inconvenience because the built-in mic became unusable.
This led to me pulling up that mic on my wishlist which just so happened to be on sale for half price.
It was an offer I could not refuse. Once it arrived, it was time to put it to use, thus The Candid Cashflow Podcast was born!
What an adventure it has been!
Getting Started with The Candid Cashflow Podcast
Following Pat Flynn's tutorial, I decided on Liberated Syndication or Libsyn to host my audio.
Audio files are quite a bit larger than text and image files, so hosting them yourself can get expensive very quickly, not unlike video.
I also decided not to sink money into a domain and extra website since I didn't know if this was even something I'd want to keep doing.
I just simply made a page on my existing website, threw together a mission statement, and started planning my first 10 episodes.
Tools of the Trade and Setting Up a Podcast
I'd say my set-up is probably about as uncomplicated as it can be. First, my aforementioned microphone…I'm not sitting here with a Blue Yeti or the AudioTechnica that Pat Flynn recommends. I have a cheap Chinese import condenser mic that came with a boom, shock mount, pop filter, and it's own power supply.
It gets the job done.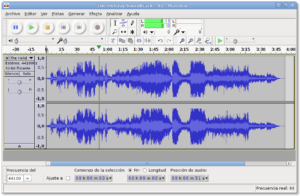 I use Audacity to record and edit my show. I spent about 20 minutes with a YouTube video learning how to edit.
Audacity is a free and open source application that is easy to use, has tons of plugins, and is well-documented online.
I only use 2 effects on my audio files:
Noise Reduction – Removes extraneous background noise like the HVAC register directly below my desk.
Compressor – Adjusts and evens out the levels making my sounds clear and professional – I wish I could apply it to my everyday speaking
I don't make it more technical than it needs to be. Check the show notes for a video of my process.
I don't sit here and contemplate how to make it sound better with more technical knowledge. At Episode 10, I'm just not at that point yet.
Like I said before, I use Libsyn to host my audio files. I started out with their $5 plan. For a weekly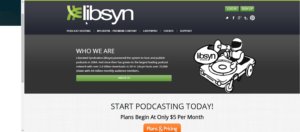 show, 50MB just wasn't enough space, so I upgraded to the $15 plan to get 250MB per month. That gives me room to grow. The cheaper plan was enough to get started and evaluate the service which is stellar so far.
On my website, which is built on WordPress, I use the free PowerPress plugin from Blubrry.
The most important feature is the ability to add my podcast to my blog posts in a nice, good-looking player. Sure, Libsyn offers great options, but this plugin adds the interface to each post and slaps the player right at the beginning…no embed codes needed.
I use Google Docs to host my show notes. I talked more about the free tools and services I use to power my online business in Episode 9, so be sure to give that a listen if you haven't already.
That's pretty much it as far as tools go.
My upfront costs, not including things I already had like my computer and website, were $20 for my mic, remember, I got it on sale, and Libsyn…a total of $25.
The ongoing monthly costs for The Candid Cashflow Podcast are $15 per month in addition to my website hosting. So, it's very inexpensive as a DIY project. Which brings me to the next topic…
Why I Monetize, Or Attempt to Monetize My Podcast
While my podcast is inexpensive monetarily, I spend a minimum of 10 hours per week writing and producing it and the additional content that accompanies it.
So, I throw out my affiliate links when relevant. Everything I promote are products and services that I use myself and endorse.
I'll talk more about the additional content and results of promoting my links in a few.

I'm also launching a Patreon page for The Candid Cashflow Podcast where listeners who find my content helpful can support my efforts for as little as $1 a month. I changed my mind on this and decided to host this membership right here on my website. I'll be sharing extra content there including, but not limited to free ebooks, videos, and just whatever I think will help the community and provide top value to those who take this extra step to support me.
Regardless of making money with this, I'll still be here with absolutely free content detailing how you can turn your passion into cashflow.
This is currently my main gig outside of working online as a Virtual Assistant, so I feel it's only necessary to monetize my efforts. If you don't agree, simply ignore that aspect. I make it a point to keep the advertisements few and far between. I also don't have advertisements and pop-ups on my website haggling you to death because I hate that!
4 Benefits of Podcasting
If I had known that podcasting would help me be more consistent with blogging and content creation overall, I probably would have started 2 years ago!
In Pat Flynn's tutorial, he suggests that you commit first to podcasting. I can't remember if he suggests 6 months or if I just decided that was a good round figure, but I committed to it. It wasn't even hard.
Then he suggests that you sit down and plan your first 10 episodes even if it's just the title and concept, so I did that as well.
That tiny bit of planning made it easy to see the direction the show would take.
I, personally, write out each episode in a notebook by hand. This easily accounts for up to 5 hours of the time I spend each week on the show.
I could just type it up, but something about this process makes the finished product better.
Once I finish writing it, I create a new blog post on my website, and start typing up what equals to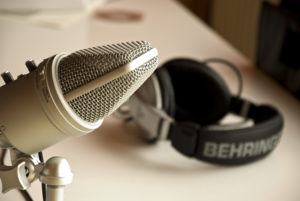 an exact transcript of my show. Some podcasters do this after the fact which seems much more difficult to me, or they pay for transcribing.
Manually writing the show solves that problem and I also have a hard copy reference of my episodes. I can see where this may be overkill in the future, but it's working great right now.
An added benefit is that I also went through with a highlighter recently and pulled some quotes from all of my episodes for Social Media, so the fruits of this labor are many.
There are some significant benefits to podcasting:
It allows you to expand your web presence into new territory. I easily added 20+ new accounts to my online presence by branching out to audio directories and places like iTunes, Soundcloud, Stitcher, Google Play, and yes, even YouTube! I have my sights set on Spotify in the near future. These are places I would not have had a presence otherwise.
Podcasting generates a lot of content! Each episode is accompanied by a 1000-word blog post minimum.These posts are search engine optimized and they bring in organic traffic to my website. I also create a downloadable PDF for each show with all of the information covered in the show and usually a little something extra like a video or links to more information. I'm also publishing a newsletter each week now as well.
Podcasting promotes consistency. I've had many blogs over the years, and my problem has always been creating content on a regular basis. Producing The Candid Cashflow Podcast each week ensures that I also post to my blog at least once a week.
 It's fun! I am having an absolute blast! I'm already thinking of doing additional shows in a different genre. I love producing content that has the potential to help others. I don't plan on stopping in the near future.
The Numbers So Far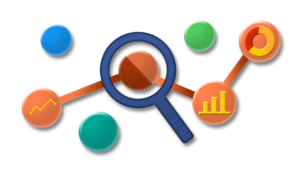 The stats aren't that staggering, but they are enough to keep me interested.
The Candid Cashflow Podcast currently operates in the red. I definitely didn't expect anything different at just 10 episodes…or maybe ever.
Podcasting isn't exactly known for being a big money-maker. Most people consider it a labor of love.
That being said, for the sake of transparency, the show has generated $0 in affiliate earnings as of this writing.
With 9 episodes, we've had a total of 219 downloads with 54 of those being in December and 165 so far in January. That's an average of 24 downloads per episode. I have absolutely no complaints on those stats.
Unfortunately, there isn't a concrete way to track listens as opposed to just downloads, so plays from my website or other places aren't counted. My reach may actually be higher. I don't know.
I get a lot of clicks on my links, so I'm just waiting to see how things evolve and progress.
How To Start Your Own Podcast
If you've ever considered starting a podcast, I encourage you to do it! I have been pleasantly surprised by doing so. I wish I had done it 2 years ago!
You don't need anything fancy to get started, and you can do so free or for as little as $5 per month.
What You Need – The Minimalist Edition
A device to record audio like a smartphone, digital voice recorder, or PC
Audacity
A Soundcloud account
A free website like Wix, Weebly, WordPress.com, or Blogger
What You Need – The Cheap Upgrades That Are a Giant Leap Toward Professional Edition
A microphone
Audacity
A $5 Libsyn account
WordPress website
Submit it everywhere
I'll include a list in the show notes of directories and sites where you can submit your podcast.
Contact me if you need help.
The Candid Cashflow Podcast Going Forward
The only solid plan I have for The Candid Cashflow Podcast going forward is to keep doing it!
I may decide to have guests in the future as my networking game gets stronger. The possibilities are limitless and that's why I'm a huge fan of this content medium!
That's a Wrap
I hope you enjoyed this episode even though it was just kind of a status update. I planned it back before I'd even recorded my first episode, so I could evaluate if going forward was worth it. The answer is a resounding "Yes!"
I'm glad you took the time to listen today. It means a lot to me. Please consider subscribing to The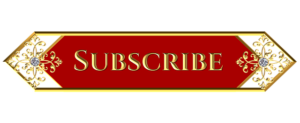 Candid Cashflow Podcast which focuses on presenting you with real-world ways to create income online.
In addition to The Candid Cashflow Podcast, which comes out with a new episode each Wednesday, I also create a newsletter outlining all of my latest content as well as content from people just like you in my network.
If you find any of this helpful and you'd like to support me, I have a Patreon page member area now where you can do so for as little as $1 per month.
Subscribe or find out more information by visiting my website at HeyYoAva.com.
Until next time…turning your passion into cashflow!