Last Updated on September 28, 2022 by Ava

In a hurry? Grab the PDF version of this article and take it on the go! <<<
Twitter.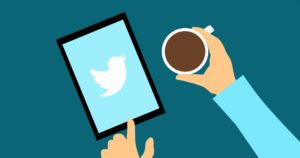 You probably have one of two reactions to that word. You either cringe and tune it out or you are intrigued as to whether I might have some ideas about it to help you use Twitter more effectively.
If you're cringing and reaching for the OFF switch, wait.
Hear me out.
Real quick, here are 3 reasons why you should keep listening:
Tweeting is like sending a long text message to your audience. That's powerful.
It's the easiest social network to build a big following.
It works great in tandem with other networks like Instagram.
I started on Twitter in January of 2008, and in this last decade, I've learned a lot of great tips and tricks that make Twitter a super simple addition to my platform.
I'm going to share those tips with you, so stay tuned!
This episode is sponsored by Publishers Plus.
Publishers Plus specializes in helping self-published authors publish their books on all the major bookseller websites, and build their platform. Authors retain all control and royalties.
It's not a vanity press, it's YOUR publisher. Visit their website at PublishersPlus.co for more information about publishing your books and building your author platform!
First and foremost, to get started with Twitter, you need an account.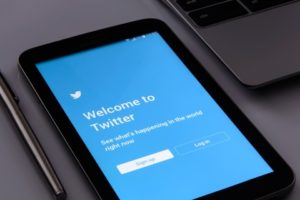 You know the drill, go to Twitter.com, fill in your information and follow the prompts.
Once you have your account, you want to fill out your profile completely. This includes:
Your profile image – this can be you or your business logo. It's not wildly important as long as you have an image
A cover image – Make it something you care about. For example, mine is an image of a vintage typewriter. Canva.com has a template
A short bio – You're limited to 160 characters, same as a text message. Include hashtags and emojis if possible
Your location – This is not required, but is helpful
Your website URL – This is also not required, but why would you leave it blank? If you don't have a website, link to one of your other social media profiles or anything you want to promote
Send your first Tweet! Twitter has this all set up for you and you can choose from 2 different messages to send out. Of course you can make your first tweet a custom message as well.
A Short Twitter Glossary
As with most things online, Twitter comes with its own terminology. Here's a short primer:
Tweet – the messages you send using Twitter
Retweet – a message shared by another Twitter user that you tweet to your own feed
Mentions – Tweets that mention you using your @TwitterHandle
Followers – your audience on Twitter. These are other Twitter users that have followed you on the platform so that your Tweets appear in their News Feed
DM – DM stands for Direct Message, and is the private messaging system on Twitter
Likes – Each Tweet has a small heart icon beneath it, when you click it, you have liked that Tweet
Lists – You can create lists of Twitter accounts and title them however you like. Lists make it easier to follow the conversations of certain users by separating them from your whole News Feed
Moments – allows users to stitch together a series of Tweets in a story-like order
A Brief History and A Few Stats
Twitter officially launched in April of 2007. In those early days, it absolutely took off and exploded. By 2008, government and news agencies were adopting it as a means for their audiences to get real-time updates. The first Tweet was sent from space in 2009.
When I first got on Twitter, it was a strictly text-based application. Sharing images and video was done in the form of uploading files to a third party, and Tweeting the links. I couldn't find any information about when they added the ability to add images and videos natively, but it was big deal when that happened.
Also, until 2017, Tweets were limited to 140 characters. That number doubled last year to a 280-character limit.
In 2010, the Library of Congress began archiving all public Tweets. It stopped the practice in December of 2017, and now only archives Tweets selectively. That means if you send a Tweet between 2010, and December of 2017, your Tweet was archived in the Library of Congress.
Twitter has gone through many other changes over the years, but these were the ones that were significant to me.
I honestly thought a couple years ago that Twitter was in a decline, but it has managed to hang on, become profitable, and continue to add features and value to its platform.
The most important stat these days is: are the Millennials using it? At 36%, Millennials are the biggest crowd on Twitter.
Twitter has 330 million active users every month and the platform sends 500 million Tweets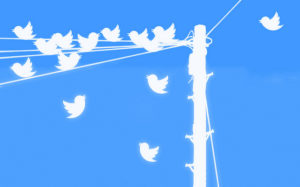 everyday.
Twitter is used even more for its robust search engine. If you want to see Tweets about any topic, you can do so by just typing your keyword in the search. This makes it easy to find other users who share your interests.
Another organic feature of Twitter that just kind of happened naturally is that it is the best source for up-to-the-minute news. Many times you can find out news from Twitter before it's ever reported in the media.
As you can see, there are many reasons to use Twitter besides business.
Be sure to grab the show notes for more stats and a free eBook that shows you how to put everything I'm about to teach you into practice. Get those at HeyYoAva.com/Episode28.
How To Build a Following on Twitter
Tweet a lot.
Seriously, upping the number of Tweets I sent was the first thing that drew more followers to me.
Buffer has a detailed article on how many Tweets you should send per day. Visit the blog or get the show notes for that link. They say that engagement drops off after 3 Tweets, but they put out 14 per day between Midnight and 10pm Central Time. The more, the merrier.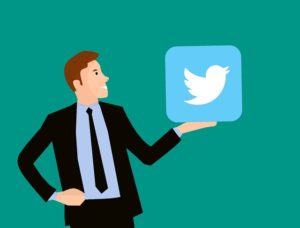 I told you earlier that I got on Twitter in 2008. From 2008 to 2015, I built a following of around 1200 followers. I used Twitter heavily from 2008 to 2010. Then my usage slacked off a bit. I didn't Tweet constantly because of work and I didn't own a smartphone.
I only Tweeted when I created new content or saw something interesting I wanted to share. I started using it regularly again in 2014. Before I learned what I'm about to teach you, I'd sent around 13,000 Tweets in 7 years. To put it in perspective, that's nothing.
All the while, there were people who were absolutely dominating Twitter. They had millions of followers, and Tweeted all the time.
In 2015, I found out about a service called IFTTT. If this, then that. I actually have a mini course on this available free through my website, so visit HeyYoAva.com and sign up in the right sidebar to get it.
What IFTTT does is it allows you to connect online services, and make them work together with
simple If This Then Than statements. The If statement is the trigger, and the Then statement is the action.
For example, If there is a hot post in a certain subreddit on Reddit, Then send a Tweet with a link.
If I like a video on YouTube, Then Tweet the URL to my followers.
If I write a new WordPress blog post, Then Tweet the URL to my followers.
Of course, it's a bit more elaborate since you can set it up to include images, titles, descriptions, and more.
The first way I began to build a larger Twitter following was by using IFTTT to send dozens of Tweets each and everyday on my behalf. I send from 6 to 22 Tweets everyday, 7 days per week.
Let's Discuss Automation for a Moment
Using IFTTT to send Tweets like this is automation. Twitter doesn't prohibit automation as a whole, but they are not thrilled with it. They have a detailed set of rules all about it which you can see at HeyYoAva.com/twitterautomationrules.
In my experience, I haven't run into problems with this method of automation, and here's why:
Engaging Personally With Your Twitter Account
I do a lot of things on Twitter that are not automated. I never buy followers. I always find and follow other users manually.
I do select some Tweets personally. In Episode 14 of The Candid Cashflow Podcast, we talked about putting together a Social Media strategy for your business. In that episode, I also touched on the 80/20 rule of Social Media which states that 80% of your Social Media shares should be helpful and informative, and 20% should be about your business.
What IFTTT automation does is take care of the 80%, so you can concentrate on the 20%.
This allows you to Tweet discounts, special offers, new content, and more whenever you feel like it without worrying if you're shared enough stuff from others.
Weeding Out Useless Contacts
There is a practice that marketers use on Twitter called churn. This is where they follow users in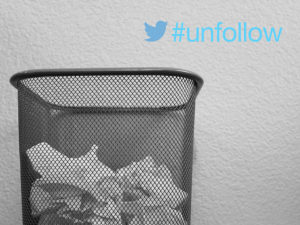 bulk, wait for the user to follow them back, and then unfollow them in the hopes the user's follow will stick. They are trying to build a following without having to become a follower themselves.
Twitter is a reciprocal platform by nature. Most ethical users adopt a follow-for-follow nature. Anyone who is not willing to follow me back, gets the boot. It's as simple as that.
You want your following to followers ratio to remain as small as possible. If you have 100,000 followers, but you're only following 100 people, it's obvious that you're only on Twitter to promote yourself and your own interests.
I use UnfollowerStats.com to remove people that I've followed who haven't bothered to follow me back. I want my efforts on Twitter to be mutual with those I choose to follow.
Anyone who follows me on Twitter who has a completed bio and doesn't appear to be a bot of some sort, gets a manual follow back.
Just to Recap
Here are the action steps for building a following on Twitter:
Fill out your profile completely.
Tweet a lot.
Follow back those who follow you.
Use the Who to Follow feature in your Profile sidebar to find people to follow. This step will really ramp up the rate at which you gain new followers.
Use UnfollowerStats.com to weed out those who don't follow you back or who Unfollow you.
Rinse, and repeat.
What To Tweet About
You might be wondering what in the world you have that you could possibly Tweet about multiple times per day. I think this is a hurdle to most new and old Twitter users.
I'm going to make this part really easy for you.
The first place to look for relevant content for your niche is Reddit. A ton of content is shared on Reddit everyday, and it makes great-looking Tweets.
For example, my niche is self-publishing for a new Twitter account I just started for my business, Publishers Plus.
Be sure to get a copy of the show notes for more information about that in addition to links and the free eBook I mentioned earlier called Twitter Domination that teaches you in detail how to set all this up for yourself written by yours truly. Get it at HeyYoAva.com/Episode28.
Since writing is an aspect of self-publishing, I can Tweet helpful and informational links on that topic. One of the subreddits I pull content from is QuotesPorn. Users share great quotes laid over beautiful images.
I favor subreddits that are image-heavy because it's common knowledge that Social Media posts with images get more attention and engagement.
See what kind of stuff is available for your niche on Reddit.
Next, try a Google search for websites in your niche that aren't your competition. Industry blogs often share helpful articles that make great fodder for Twitter as well.
Anything relevant to your niche is fair game.
If you are having trouble, create a free account on Feedly.com and type your keyword in the search.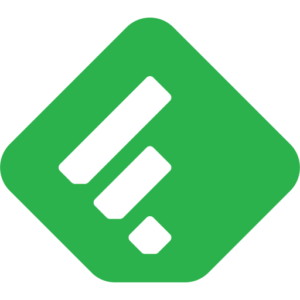 Feedly is an RSS feed reader, so it pulls content from all over the web. Add any relevant sites to your account. When you view the content, you'll notice there's a Twitter button where you can Tweet it to your followers. I have a video on how to do this which will be included in the show notes too.
Depending upon your niche, finding content maybe be fast and easy, or it may take some time to put together a sort of portfolio of sites that produce the best content for you to share.
Why Use Twitter?
If you've stayed with me this long. I appreciate your time. I hope you find that you've spent it wisely. I could have included this information at the beginning of this episode, but I really want to speak to those of you who are interested, but are still confused by Twitter and it's relevance for your business.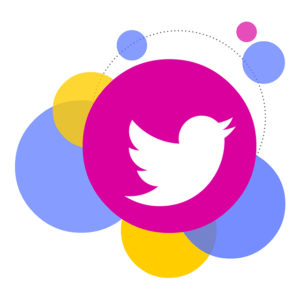 I told you earlier that it took me 8 years to get 1200 followers on Twitter. In 2015 when I began implementing these new strategies, I'm now at more than 7100 followers on the same account in just 3 years.
It would be a lot more if I dedicated more time to the endeavor.
What about my new Twitter for Publishers Plus? I created the account in March, and starting building it up in April. I'm currently at more than 300 followers. This strategy simply works.
You should use Twitter because of the great resource it is for news and content.
You should use it because you can basically send a bulk text message to your entire audience on the platform as much as you want.
You should use it because it's dead simple to create a huge following, and then monetize that following by using it to build a list or point users to links that are important to you and your business.
You should use Twitter because it challenges you to be concise in your messages.
You should use Twitter because you can participate in trending topics by using hashtags.
I could go on, but I think I've driven my point across. It's up to you whether you think Twitter is right for you and your business.
Here's a simple test: go to Twitter.com and search for your niche. Click the People tab at the top. Find a competitor that you know, and click on their profile. How many followers do they have?
My guess is not a lot. My closest competitor has thousands less that I do. With this strategy, you can knock the socks off your competition.
Enough said.
That's a Wrap!
That's going to do it for this episode of The Candid Cashflow Podcast.
I want to mention that I will begin having guests on the show from time to time very soon.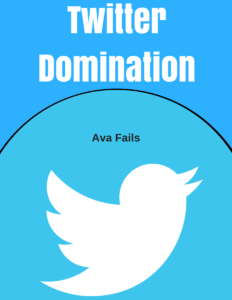 Honestly, I've about exhausted my repertoire of information, and it's high time to get some experts in cashflow in here. I hope all of you Cashflowers are looking forward to that.
If you heard anything here that interests you, be sure to grab a copy of the show notes at HeyYoAva.com/Episode28. All of the links, bonus information, eBook, links to my Twitter accounts, and more will be included.
In case you're new around here, each episode of The Candid Cashflow podcast also has a corresponding blog post in addition to the show notes. You can see the archives at HeyYoAva.com/candidarchives.
If you liked this episode, I hope that you will consider subscribing. You can do so in your favorite app at HeyYoAva.com/candidcashflow.
I release a new episode each Wednesday.
Until next time, turning your passion into cashflow!