Last Updated on September 28, 2022 by Ava

In a hurry? Grab a PDF of the show notes and get all the links and goodies including this week's massive BONUS! <<<
I have a feeling this episode is going to be HUGE, Cashflowers!
Print on demand is BOOMING right now. Not only because it's so easy to get started, but because it's dun dun dun QUARTER FOUR!
I'm sorry that I'm not getting this episode out a bit sooner for you all. I had a 3-week hiatus because my mom was in the hospital. I talked about that a little bit in my last episode.
Anyway, if you don't know what in the world "print on demand" is, it entails a lot of things ranging from books to coffee mugs and t-shirts.
How it works is you place your design for sale on coffee mugs, tote bags, t-shirts or whatever, and people can buy those items! The items aren't printed until the sale is made, thus the term, "print on demand".
This is actually a huge trend right now, but I would hardly say it's saturated. It's only saturated if your designs look like everyone else's.
If you want to learn how easy it is to get started with this business model and make some money, then stay tuned!
Are you ready to start your own business selling your own products? Then I can't recommend Printful enough! It is absolutely free and easy to get started with them right now. Get your designs on a wide variety of products and start selling today! Find out more at HeyYoAva.com/printful!
Are You a Designer?
The reason I ask is that I am or was or is, and making money with my designs has always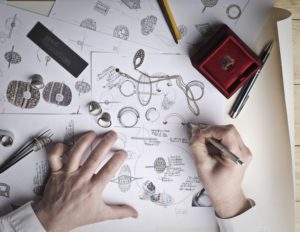 been a challenge. That is a story for a whole other day.
If you are indeed a designer, print on demand is a GREAT way for you to earn from your talents. There are actually a couple ways you can go about it:
You can sell your designs yourself on your own products.
You can sell your designs to others for their use.
If you're looking for a side hustle, a part-time gig, or even to replace your income entirely, there are multiple streams of income you can build quite easily with your designs and art.
There are more opportunities for artists to earn from their talents now than there have ever been.
You can even sell the same designs in more than one place! I'm going to include links in the show notes, so be sure to grab your copy at HeyYoAva.com/Episode47!
What If You're Not a Designer?
Well, that is the beauty of the Internet! You don't have to be! You can either buy designs from, or hire someone who is, a designer!
There are several ways you can go about this. Perhaps you know someone who is a designer. You can also find designers online in different communities.
You're going to need a designer who is willing to work with your bottom line. You will already be paying for your platform one way or another. If you don't have a decent profit margin to work with, then you have no business.

The cheapest place I know to get product designs would be Fiverr. You will most likely find the quality varies there. If you find a good designer for 5 bucks, you better hang on to them.
You can find designers on Fiverr who provide a range of quality and prices, so it's definitely worth checking out.
Also, let me drop off this bomb right here. Some of the best-selling print on demand designs are simply just text.
So, if you'd like a super easy tutorial on how do text designs, grab the show notes at HeyYoAva.com/Episode47. I'll include one in the BONUS section.
Speaking of that, in case you're don't know, I try to include a BONUS with all of my show notes that you don't get from listening or just visiting the blog. Here lately, as a part of each BONUS section, I've been including links to PDFs for the first 30 episodes that contain 10 episodes. So that's 3 PDFs total of show notes including the BONUSES.
I try my face off to pack in the value for you. So, get those show notes!
Okay, back to where to buy designs if you aren't a designer. There are several websites where you can buy designs. One of my favorites is Creative Fabrica because they have several different account levels:
You can create a regular account and just pick and choose what you want to buy
You can join their Craft Club for $12 for an all-access pass and get commercial licenses for all of their cut file downloads (Cut files are for use with Cricut and Silhouette devices, but you can also use them for print on demand.)
You can purchase their monthly subscription for $19 per month and get access to everything in the Craft Club plus all their graphics and fonts
Creative Fabrica also sends out a ton of free items so be sure to join their email list!
I'll include a couple more places like CF in the show notes! These sites are a huge value if you're a just a crafter, scrapbooker, or if you're interested in print on demand.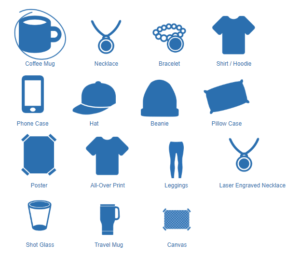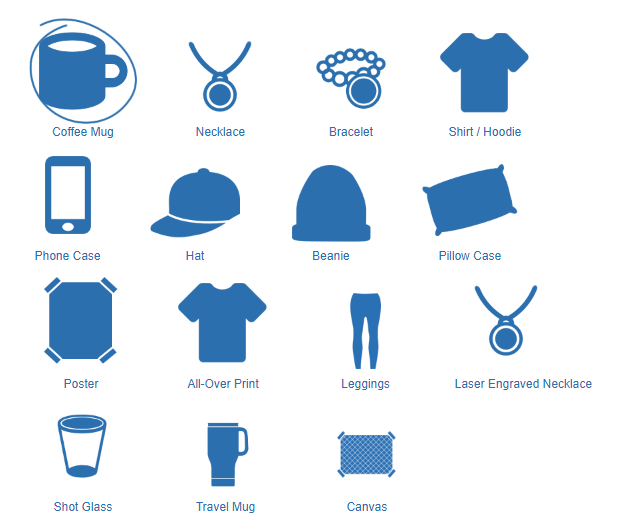 What Kind of Products Can You Sell?
You can pretty much sell anything. Since this is such a hot trend, new fulfillment sites pop up all the time.
The standard set of products looks a little something like this:
T-Shirts
Sweatshirts/Hoodies
Tank tops
Leggings
Baby Onesies
Hats
Beanies
Tote bags
Phone cases
Coffee Mugs
Pillowcases and throw pillows
Different types of wall art like prints and canvases
Of course, if you find this list limiting, you can find other things like:
Shoes
Umbrellas
Curtains
Bedding
Area rugs
Doormats
Watches
Clocks
Enamel Pins
Buttons
and so much more!
There is no limit. If you're really savvy, you can have something unique manufactured just for you. You can do this through Alibaba.com.
So as far as what kind of products you can sell, the possibilities are endless. Stay tuned because I will share links to all the platforms I know where you can get your orders fulfilled.
Where Can You Sell Your Products?
An easier question would be, where can you NOT sell your products. Using this business

model, you can sell your products almost anywhere. Some of it is going to depend on how much you have to invest.
You can start with nothing, or you can throw a little capital in and do a wider variety of things.
One of my FAVORITE models is integrating Printful with Etsy. If you're not already familiar with Etsy, they built their reputation on being a marketplace where you and buy and sell handmade gifts and items.
The cool thing about building your business on a website like Etsy or even Amazon is that the traffic is already there. You don't have to worry about creating marketing campaigns where you have no experience. You just optimize your products for the platform.
This is much easier than say, building a shop on your own website or a platform like Shopify where you are responsible for the traffic. Websites like Etsy already get millions and millions of visits each and every month.
Another cool aspect to the traffic a site like Etsy or Amazon pulls in is that it is BUYER traffic. I'm not saying you can't build a successful business on a social media site like Facebook, but a good portion of the traffic on Facebook are NOT buyers.
People are visiting sites like Etsy and Amazon with their credit cards in hand…especially in Quarter Four! I just did an episode of The Candid Cashflow Podcast about grinding it out in Quarter Four, so consider giving that a listen. Links, as always, are in the show notes at HeyYoAva.com/Episode47.
If you have capital to invest, you could even bulk order your products to stock a brick and mortar store or for something like a craft show. There's so much you can do with print on demand! I get excited when I talk about it.
Printful vs. Gearbubble
The short answer here is that Gearbubble charges you to integrate with some platforms that are free with Printful. Etsy to be exact.
It's not a matter of one platform being free really. What it's all about is your bottom line. Whatever areas you don't have to invest in, increase your profit margins.
If you can eliminate a cost without affecting the quality of your business, there's no reason why you shouldn't do that. You can either invest that money in another aspect of your business, or you can add it to your bottom line.
Let's Talk Integrations and Fulfillment Platforms
With Printful, which I want to be clear is my main recommendation here, you can integrate seamlessly with the following store platforms:
Shopify
WooCommerce
Etsy
Big Cartel
ShipStation
Storenvy
BigCommerce
Ecwid
Amazon
Weebly
Squarespace
TicTail
Gumroad
eBay
Inktale
Whew, that's a lot of integration.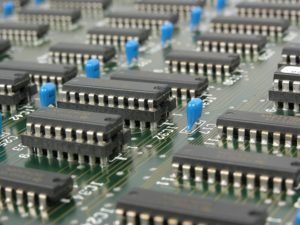 If you use Printful with ShipStation, you can sell via Walmart! That is HUGE! I'm not sure if it's just Walmart online or what, but it's definitely worth checking out!
Keep in mind, some of these platforms do charge. As of this episode, Shopify is $29 per month, Amazon requires that you have a Seller Account which is $40 per month, and sites like Etsy and eBay are free, but there are seller and listing fees that will come directly out of your sales.
While you can't really do business without it costing you anything, you can get by for extremely cheap. If your store is successful, then some fees or even 30 or 40 bucks a month is nothing in the grander scheme.
Real quick, I'm going to go over some other platforms I know and what I know about them which isn't a lot. It's up to you to do your own research. I'm actually taking a completely different avenue with all of this as a designer, so subscribe because I'll be dedicating an upcoming episode of The Candid Cashflow Podcast to that!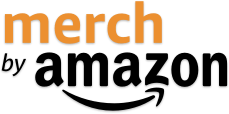 This is a bit of a different animal because Amazon has their own fulfillment platform just for selling on Amazon. I've talked about Merch before in Episode 12 when I discussed 5 Amazon business models anyone can start, as well as Episode 16 when I talked about selling t-shirts online for profit.
A lot of people have made beaucoups of money with Merch by Amazon. You must apply for an account at https://merch.amazon.com.
You are also limited to these 6 products until Merch releases the next whatever you'll be able to make:
Standard t-shirts
Premium t-shirts
Longsleeve t-shirts
Sweatshirts
Pullover Hoodies
PopSockets – grab the show notes for my insider info regarding selling PopSockets!
If you don't want to be limited by these products, you can integrate Printful with your Amazon Seller account and sell all of the items you can make through their platform. To me, this is a better option.
So, if you don't want to wait to be accepted into Merch by Amazon or you want to be able to sell your designs on a wider variety of products, this is the way to go and it will only cost you about $40 per month.
That is a crazy bargain when you consider that by selling on Amazon, you don't have to pay for the following:
A website
Traffic
Promotion – unless you want to
Inventory
Customer service
Customer service alone would entail you needing to employ someone full-time at the very minimum. This model pays for itself!
Moving on.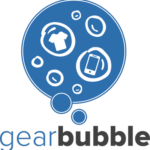 GearBubble costs $97 per month to integrate with Etsy. That's a bit steep, especially if you are a beginner and not sure if your business will succeed or not.
If you are a seasoned seller and have space in your bottom line for this kind of fee, then testing the waters is up to you. I'll stick with Printful!

I also included this company in the aforementioned t-shirt episode just because of the array of products they have available…namely shoes and boots. I have never used them or ordered from them, but they appear to be UK-based.
Another problem with ArtsAdd is that the prices of their goods run on the high side making it hard to make a profit. However, I'm still including them in the list because there's someone out there who can get around all those caveats.
Also, for UK-based listeners, this could be a much more viable option, so I want to include it here.
This is another UK-based company that is new to me. Again, they have a super wide array of products as compared to other print on demand services.
You can print your designs on things like drumsticks, guitar picks, coasters, enamel pins, jackets, rubber stamps sunglasses, and the list goes on and on!
Indeed, their merchandise is awesome!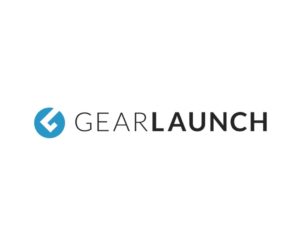 This is a new one that I just found about when I was researching this episode. It appears to be about the same as GearBubble and Printful. I'm not sure if there are costs involved. As I said before, do your own research.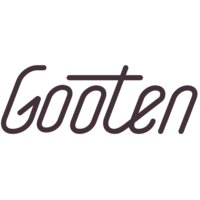 This one made the list because I spotted some unique product offerings like acrylic blocks, bandannas, and baby items.
They also have Christmas stockings and Christmas tree skirts which you could turn a quick profit on if you start right away!
Gooten has headquarters in both the US and the UK, so that's great for sellers in multiple locations. I see a lot of promise here!

Printify has a ton of products, but again, their prices are a bit steep and it's difficult to gauge what your profit margin might be.
They have shoes, beach towels, a variety of colored clothing, and a few other unique qualities that make them interesting nevertheless.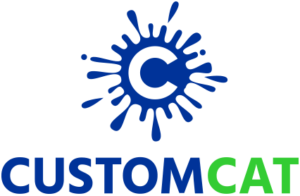 CustomCat offers a great selection of brand name items you can print with your design. They have the widest variety of bags I've seen in the print on demand space. It seems they really have a lot to offer and the prices aren't terrible.
CustomCat integrates with Shopify and WooCommerce. It may also integrate with additional platforms via their API if you're technically inclined. As I'll mention in a moment, some of these platforms will require you to put in your orders manually.
I like what I see from this platform.
The point here is that there are hundreds of platforms out there, and it's up to you to find the one that works best for you. If you are an absolute beginner, I stick with the recommendation of using Printful integrated with Etsy.
There is no law that says you can't use more than one of these platforms. Some integrations will run themselves while others will require you to put in your orders manually.
If you want a more hands-off approach, you can always hire a Virtual Assistant to handle your orders for you.
That's A Wrap!
There are so many ways to approach the print on demand business that I feel it would be super difficult for any and all of the aspects of this model to become saturated.
You know me, I think about the whole thing as it relates to this quote:
Don't mine for gold when you can sell shovels.
I dedicated an entire episode to that concept. Give it a listen if you have time. Links are in the show notes!
What I mean by that is instead of selling products, I'm selling my designs. I'm selling designs so that I can help fuel the non-designers out there who want to utilize this business model. Just because you're not a designer doesn't mean you're not creative!
Join me each week here on The Candid Cashflow Podcast where we focus on finding ways for you to set yourself financially free through the power of Internet-based side hustles. Subscribe in your favorite listening app at HeyYoAva.com/candidcashflow.
I appreciate you. Thanks for stopping by to listen! You're the reason I do what I do.
Don't forget to grab the show notes for all the links and goodies at HeyYoAva.com/Episode47.
I think next week, we'll be resuming our guest spots with Kelli Roberts of Kelli Publish! You don't want to miss that episode! Trust me.
If you would like to be a guest or know someone that would let us know at HeyYoAva.com/soundoff!
Remember, I release a new episode each Wednesday!
Until next time, turning your passion into cashflow!